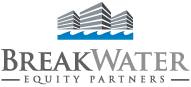 "Thankfully, in most cases like 3500 Maple, Breakwater is able to persuade the special servicer to come to the table. We are committed to working out an agreement for the owners of 3500 Maple." - Phil Jemmett, Breakwater Equity Partners CEO
Dallas, Texas (PRWEB) November 30, 2012
Breakwater Equity Partners, a commercial loan workout and investment firm, has halted the foreclosure on 3500 Maple by putting one of the tenant-in-common owner entities into the safe harbor of bankruptcy. The special servicer is attempting to foreclose on the 18 story office building located in the Uptown/Turtle Creek submarket of Dallas, TX.
Thirty-three tenant-in-common investors purchased the property in 2005 for $66.9MM. At the time of purchase, the 374,165 square-foot building was 95 percent occupied and produced a healthy income stream with steady dividend distributions. The tenant-in-common owners were counting on the dividend distributions to supplement their retirement; they were led to believe that their investment in 3500 Maple would produce low-risk and stable cash flow, like a bond or a CD.
Since 2005, building occupancy has dropped to 61 percent and the net operating income is no longer sufficient to cover the monthly loan payments, tenant improvements and leasing commissions. Although the property value has decreased significantly since 2005,, the value of the building is expected to increase substantially over the next few years. The high rise office building is in a thriving submarket and the Dallas metroplex is rebounding rapidly. The ownership group understands the need for new capital to fund tenant improvements and leasing commissions and is committed to the property. With sufficient additional capital, the building will thrive over time.
"We know that saving our building will not be easy," commented Richard Pinto, a tenant-in-common investor. "We have put together a plan of reorganization and look forward to presenting our case to the bankruptcy judge. As investors, we are united and prepared to do whatever is necessary to protect our investment. Most of our investors are senior citizens who cannot afford to lose their savings."
"We have seen this pattern over and over again," said Phil Jemmett, CEO of Breakwater Equity Partners. "The special servicer assigned to the property relentlessly pursues foreclosure instead of negotiating with the owners. Unfortunately, this damages the borrowers, the bondholders, and, ultimately, the community. This is not productive for anyone. We expect to reorganize the property in bankruptcy, as we have done so many times in the past."
About Breakwater Equity Partners
Breakwater Equity Partners is a San Diego-based commercial real estate workout consultancy and investment firm. Through Breakwater's extensive experience on over 200 engagements with loan values in excess of a $2.5B, the firm has devised a unique, multidisciplinary approach to uncovering and resolving distressed assets. Breakwater's professional team combines legal, financial, economic, banking, tax, and regulatory expertise to devise customized strategies for each property regardless of market (primary to tertiary), asset class (office, retail, multi-family, industrial, flex, land) or loan type (portfolio or CMBS). For more information on Breakwater Equity Partners, please call 858-490-3630 or visit http://www.breakwaterequity.com.
Maturity date 2016
Special Servicer: CW Capital