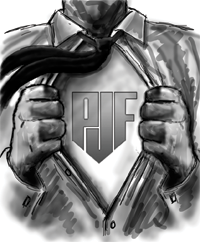 There are a million sales training companies out there. To be named one of the top 10 - it feels great
New York City, New York (PRWEB) November 29, 2012
Selling Power Magazine evaluated each company based on the level of efficiency in delivering effective results to clients, the quality and innovation of the offered programs and how each company customizes programs for their clients. The list was compiled in order to highlight the companies that performed the best in all of these areas.
"This has been a combination of eight years of hard work and some very successful seminars," Peter Fasulo, founder of PJF Sales Training, Inc. said.
There is a reason why numerous Fortune 500 corporations throughout the United States are currently using PJF Sales Training to create increased productivity and to motivate their sales teams. Since 2005, Peter Fasulo and PJF Sales Training Inc. has worked with companies like Comcast, ClearChannel Radio, Siemens Medical, Vehicle Tracking Solutions, Mass Mutual and a variety of other organizations to increase sales productivity through specialized training programs. The programs are generally two- or-three-day programs tailored to fit the specific needs of the client.
"I hired PJF Sales Training to train a direct sales force numbering 20+ diverse individuals. Pete Fasulo stood in front of my team and displayed an uncanny ability to connect with a group of varying skill sets. He commanded attention from the group because of his real world expertise that he tied back into truths about sales success. Lastly, I was most impressed by Pete's ability to quickly learn our products and services and incorporate them into his training curriculum; this expertise was the difference maker. I recommend Pete and PJF Sales Training to anyone seeking increased sales and service productivity." - Doug Yoder, Director of Sales, Comcast Business Class
Every staff member at PJF Sales Training has had hand-on experience working in sales management and PJF post-programs studies show that companies who enrolled in PJF programs experienced 17-52% growth in sales within the first four months after putting sales reps through the program. Ongoing sales training is something that sets apart successful organizations from their competition.
"There are a million sales training companies out there. To be named one of the top 10 sales trainers - it feels great," Fasulo said. "We look forward to helping other Fortune 500 companies increase sales in 2013 and beyond."