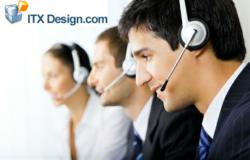 ITX Design is where everyone can find the best solution to build various E-Commerce hosting packages with a myriad of options and features
Portland, OR (PRWEB) November 29, 2012
ITX Design announced early Thursday its latest E-commerce web hosting packages will now come equipped with a complete shopping cart with every web hosting account. Each of the hosting accounts provided by ITX Design also includes OSCommerce completely free of charge. OSCommerce is a premier online shopping cart software and extremely user-friendly. It can be interfaced with any web server that implements PHP or MySQL.
All personal and business hosting accounts with ITX Design come with free E-Commerce shopping cart solutions that make it much simpler to manage customer's accounts. ITX Design also builds a custom merchant account for users, who want to set up credit card processing credit online with Visa, Master Card, Discover and American Express. These E-Commerce web hosting services with ITX Design are targeted towards enterprises or individuals who intend to conduct E-Commerce business.
ITX Design is where everyone can find the best solution to build various E-Commerce hosting packages with a myriad of options and features. Their hosting packages include three plans from which the customers can choose from. The 'Express' plan comes standard with three sub domains and five parked domains. Next is the Power plan, which comes with seven sub domains and ten parked domains. Finally the 'Professional 'plan is loaded with both unlimited sub domains and parked domains.
ITX Design offers web hosting VPS plans that guarantee an upgraded level of security, support, and resources. All hosting plans support WordPress, and they include an easy one click installer. Every hosting account also comes with their award winning RVSitebuilder software. Even beginners can easily develop a new website by selecting one of the thousands of free website templates available. ITX Design's staff is committed to offering premier web design and E-Commerce development.
ITX Design is a web hosting and domain registration provider. They house dedicated servers and provide shared web hosting and domain registration for small businesses including server hosting, WordPress Hosting, Reseller Hosting and more. ITX Design specializes in expandable hosting that is capable of meeting the hosting requirements of small websites as well as large scale corporate networks with server clusters. To learn more, simply visit http://itxdesign.com, or call 1-866-577-1442 to speak with a qualified representative.