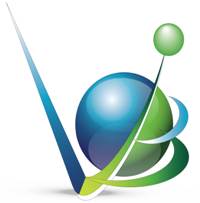 It is always wonderful to collaborate on a meaningful level with other researchers and exchange knowledge and ideas
Winston-Salem, NC (PRWEB) November 29, 2012
The Veterinary Bioscience Institute is pleased to announce the success of their inaugural exhibitor booth at the National American Academy of Laboratory Animal Sciences (aalas.org) meeting in Minneapolis, Minnesota in November, 2012.
Despite Superstorm Sandy, this year's AALAS meeting still had almost 4000 attendees. In addition to the excellent educational programming, attendees like to take advantage of the exhibit hall, which allows members of the Laboratory Animal Science community to network with vendors from a wide variety of industries.
This was Veterinary Bioscience Institute's (VBI) first time participating as a vendor in the exhibit hall at AALAS, and there are already plans to attend the next AALAS meeting as a vendor in Baltimore.
"We were able to reach out to a variety of members of the laboratory animal science community and inform them of our mission to improve research data and animal welfare through objective and tailored training programs," states Elizabeth Johnson, VMD who is the CEO of the Veterinary Bioscience Institute. "We were really impressed with the caliber of individuals that found their way to our booth, and we were able to have very meaningful conversations about what a quality and comprehensive training program involves."
Ann Sproul, Senior Manager at VBI explained VBI's training program further. "We utilize high quality images and videos in our online courses and webinars. This online component is then reinforced by our onsite training, which utilizes a validated competency and proficiency assessment program. In addition, all of our courses and webinars are approved for continuing education credits through the Registry of Approved Continuing Education (RACE)"
In addition to their presence in the exhibit hall, VBI's President Dr. Szczepan Baran presented numerous lectures and workshops throughout the 5 day event. "It is always wonderful to collaborate on a meaningful level with other researchers and exchange knowledge and ideas," says Dr. Baran. "I look forward to the AALAS meeting every year." This year, Dr. Baran gave lectures on utilizing social media, laparoscopic applications in research, and performed a laparoscopic workshop and a suturing workshop.
The Veterinary Bioscience Institute trains and educates members of the laboratory animal science community on surgical refinements, biomethodologies, anesthesia and analgesia as well as a variety of other topics. VBI utilizes a global network of world-renowned experts to harmonize education and incorporate best practices into all training protocols. Though training, VBI improves the quality of research data, promotes animal welfare and enforces the "3 Rs" (refinement, reduction, and replacement) in animal research.