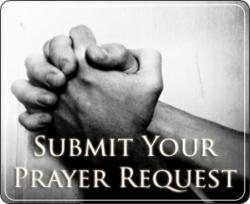 This then, is how you should pray:

"Our Father in heaven, hallowed be your name, your kingdom come, your will be done, on earth as it is in heaven"

Mathew 6:8-14 (New International Version (NIV)
New York, NY (PRWEB) November 30, 2012
Manasseh Jordan Ministry has recently created prayer request site wherein many people can submit prayer requests. Manasseh Jordan Ministries believes that true prayer works. Prayer request submission site aim to touch people lives to experience the power of prayer.
The purpose of prayer request is that Prophet Manasseh would like to pray for many people around the world.
About Prophet Manasseh,Prophet Manasseh Jordan knew that God had ordained him to touch the lives of people throughout his lifetime. While sitting the Holy Spirit, Prophet Manasseh Jordan moved into the realm of the divine prophetic ministry.
As a loving Christian minister, Prophet believes that Jesus Christ is the Son of God and there is no other way to salvation than through Him. Prophet's message is life changing, as it heals the sick and carries a rich anointing of truth that is relevant and real.
Prophet Manasseh has been around the world as well as major television Networks delivering the profound, prophetic word of God to thousands. God has blessed Prophet Manasseh with the keen gift of detecting the awesome potential found in each and every one of us.
Prophet will take your potential and couple it with his God-given ability to motivate you beyond mediocrity. With his gift and ability, Prophet Manasseh has been able to bring thousands closer to Jesus each and every day.
To submit prayer request please visit http://whyprayer.com/.
Prophet Manasseh Jordan Ministries
PO Box 3320
New York, NY 10163
naomicook (at) zoeministries (dot) com
201 -321- 3265