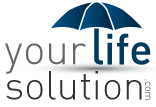 Chicago, IL (PRWEB) November 29, 2012
Eric Smith, the founder of YourLifeSolution.com, an independent online life insurance agency, has just enrolled and begun studies with the American College of Financial Planning in an effort to obtain his Chartered Life Insurance Underwriter designation. He has chosen to do this for many reasons, including expanding the services which his independent life insurance agency can provide and to gain additional credibility with future users of his service. "I want to continue providing a simple and necessary service to the average customer, but I also see incredible and lucrative opportunities in doing large-scale financial planning for corporations within the Chicagoland area. Having a CLU designation will give me the qualifications necessary to go after a lot of the business I currently have no ability to engage in at all", said Eric Smith.
Eric Smith intends to continue promoting and building his online independent life insurance agency through consistent publicity and word-of-mouth. In his free time he is working to acquire the necessary 96 credit hours to gain his status as a Chartered Life Insurance Underwriter. According to the American College for Financial Planning, the eight courses are meant to be completed within three years. Eric Smith intends to complete them within one year. "Since I already have years of experience in the industry, including experience on the wholesale and retail end of life insurance, I feel I can complete these courses at a much faster rate than someone who is somewhat green to the industry", said Eric Smith.
Eric Smith invites current and prospective life insurance policy holders to utilize his online independent life insurance agency at YourLifeSolution.com