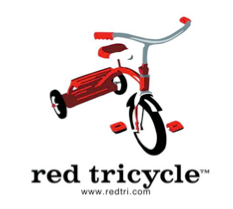 As an investor and as a father, I believe the company is solving a real problem for busy parents.
SAN FRANCISCO, CA (PRWEB) November 29, 2012
Red Tricycle, a digital media company offering curated local parenting content (things to see, eat, do and buy with your kids), has raised $1.5 million in Series A funding led by Maveron. Additional investors in the company include 500 Startups, Richmond Park Partners and zulily, as well as angel investors Paul Buchheit, Bob Pittman, Jon Nordmark and Jason Calcanis.
Founded in 2006, Red Tricycle is currently operating in six major markets (NY, LA, SF, SEA, PDX, SD) behind an ad-supported revenue model. Red Tricycle helps busy urban parents plan their weekends by delivering timely, relevant local news through a variety of communication devices: email, website, social media, RSS, and soon, mobile. National advertisers include Amazon, Microsoft, Old Navy, Paramount, Disney, Starbucks, REI, IKEA, Whole Foods and ClifBar, as well as over 250 local advertisers.
Red Tricycle has built a loyal following among families in its operating cities, resulting in impressive subscriber growth, expanding from one market to six markets funding free. The round of funding will be used to support the company's geographic growth, broaden Red Tricycle's product offering, and grow the already passionate community.
"We're impressed by the traction Red Tricycle has been able to generate organically, especially without funding. We are extremely excited about the potential for the Red Tricycle brand," said Jason Stoffer, Partner at Maveron, who will be joining the Board of Directors. "As an investor and as a father, I believe the company is solving a real problem for busy parents. From day one, we've heard from parents about how passionate they are about Red Tricycle."
Red Tricycle is also excited to announce a commercial co-marketing deal with zulily. The new deal will allow Red Tricycle to deepen its geographic reach and help to position Red Tricycle for national expansion.
"Each morning zulily aims to surprise and delight our moms with new offerings and quality products from boutique brands," said Doug Aley, vice president of product at zulily. "We are thrilled to partner with Red Tricycle who shares the same enthusiasm for curating content and helping moms discover great finds. We look forward to working together on content integration in the coming months."
Red Tricycle is hoping to reach the 34 million moms online with children eight or under (comScore). With total US Mom spending expected to hit $2.1 trillion in 2012 (Maria Bailey, Moms 3.0), Red Tricycle is focused on extending its reach to connect with moms where they spend the most time, in their local communities.
"We appreciate this vote of confidence from our investors," said Jacqui Boland, CEO and founder of Red Tricycle. "With the new funding and partnership, we'll be able to accelerate our growth to fulfill our vision of becoming the leader in local family fun."
Parents can sign-up for a free local edition of the Red Tricycle newsletter in any of the company's operating cities, soon-to-launch cities, or for a National edition of Red Tricycle at http://www.redtri.com
About Red Tricycle:
Founded in 2006, Red Tricycle is a digital media company that provides authoritative, localized content (things to do, see, eat or buy with kids in a city) to its growing online community of busy urban moms through a variety of communication devices: email, website, social media, RSS, mobile. Their mission is simple: To help parents have more fun with their kids. http://www.redtri.com
About Maveron:
Maveron is a venture capital firm that invests exclusively in consumer companies. Founded in 1998 by Dan Levitan and Howard Schultz, the firm has offices in Seattle and San Francisco. Representative Maveron investments include Altius Education, eBay, Capella Education, General Assembly, Shutterfly, Trupanion and zulily. For more information about Maveron, visit http://www.maveron.com.