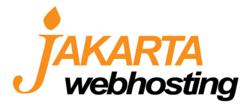 Best Web Hosting Indonesia with Outstanding and 24/7 Live Supports.
Jakarta, Indonesia (PRWEB) November 30, 2012
The company stated that it will offer 25% discount on every hosting package available to celebrate this December. The discount program will be available for Domain Name Registration, Windows Hosting, Linux Hosting, Reseller Hosting and Web Design service. This 25% off deal is only valid for limited period; customers can submit the coupon code "Natal-2012" before checking out.
JakartaWebHosting.com offers affordable prices for their hosting packages. The Linux hosting packages start from $1/month; Windows hosting packages start from $3/month and the Reseller hosting packages start from $25/month. The Reseller Hosting also can be subscribed per 3 months, both for Reseller Windows and Linux. The Domain Name Registration is quite cheap; the price is ranging from $9 per year to $35 per year. Customers will have full control over their domain names and completed with ID protect.
According to JakartaWebHosting.com, the discount program is intended for people whom like to start an online business and personal websites, such as blog. And this festive season at the end of year is a perfect time to start a small online business. This discount will valid automatically for every customer that orders CMS Hosting. The available CMS are:
1. ASP Web Hosting Indonesia
2. ASP.NET Web Hosting Indonesia
3. DotNetNuke Web Hosting Indonesia
4. Drupal Web Hosting Indonesia
5. Joomla Web Hosting Indonesia
6. Magento Web Hosting Indonesia
7. Moodle Web Hosting Indonesia
8. NopCommerce Web Hosting Indonesia
9. OsCommerce Web Hosting Indonesia
10. PHP Web Hosting Indonesia
11. PHPBB Web Hosting Indonesia
12. Prestashop Web Hosting Indonesia
13. Sitefinity Web Hosting Indonesia
14. WordPress Web Hosting Indonesia
15. Zencart Web Hosting Indonesia
The Christmas 25% deal from JakartaWebHosting.com is a great way to begin online experience or to start a hosting company with their Reseller hosting packages. With the support staffs that work for 24/7 and 99% uptime guaranteed will help website owners to succeed. For more information of this program, please visit http://www.jakartawebhosting.com.
About JakartaWebHosting.com:
JakartaWebHosting.com provides Windows and Linux Hosting, Reseller Hosting and Web Design services tailored to fit every requirement. JakartaWebHosting.com aims to create a cost effective website solution for people and enterprises. The products and services are available on the company website at http://www.jakartawebhosting.com.