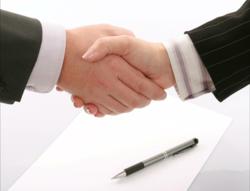 It's amazing that just last year, almost 65% of the employees in the U.S. received no recognition at work.
Oak Brook, IL (PRWEB) November 29, 2012
Select-Your-Gift, a leading employee incentive and recognition company, has released a new resource to help organizations take advantage of the immense power of frequent Employee Recognition. This important and easy to read resource provides immediate action steps companies can take to transform each manager's employees into highly motivated teams.
With so much information available detailing the impressive benefits gained by using employee recognition to increase employee engagement, why are two out of three employees in the U.S. still not engaged?
This resource answers the question of "Why are organizations not doing better". It describes the critical element that's been missing in many organization's Employee Recognition Plans.
Greg Kern, Exec. VP of Select-Your-Gift said, "It's amazing that just last year, almost 65% of the employees in the U.S. received no recognition at work."
The latest surveys place Employee Engagement and Employee Performance among the top critical challenges facing organizations today.
Management has seen these surveys, and know that employee recognition is essential to improving and reinforcing desired behaviors. Most already have plans and programs for Employee Recognition. So what's missing?
According to Greg Kern, "What's been missing is the focus on the important role first-line managers play in an effective employee recognition program." Building trust, open communications, and frequent recognition are keys to transforming managers into effective motivators and leaders.
This important new paper describes action plans for senior management and first line managers. It's a must read for all managers and business owners who want to transform their company through more engaged employees.
To get this free resource, visit http://www.select-your-gift.com/employee-recognition.htm
About Select-Your-Gift, Inc:
Select-Your-Gift, Inc. is a leading incentives and rewards company, specializing in employee gifts and recognition. The company helps businesses of all sizes recognize their employees, and features high quality gift album Award Presentation Packets, at discount prices. For programs giving incremental recognition awards in the form of points, they also offer an online point-banking solution that keeps employees motivated as they work for and accumulate points for larger awards.