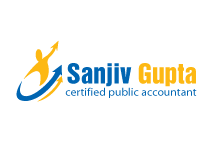 Sunnyvale CPA office will provide a full range of tax and accounting services to individuals and small business owners in San Jose, Santa Clara, and Sunnyvale area
Sunnyvale CA (PRWEB) November 29, 2012
Sanjiv Gupta CPA announced the opening of new office in Sunnyvale CA. New office of this Small Businesses Accounting firm is now located at 355 West Olive Ave, Suite # 108, Sunnyvale CA 94086. Office is currently open 6 days a week, and appointments with Certified Public Accountants are now available in Sunnyvale CPA office.
"New location will provide a full range of tax and accounting services to individuals and small business owners in San Jose, Santa Clara, and Sunnyvale area", explained Sanjiv Gupta CPA. Sunnyvale CPA office will provide consulting for Indian Business owners looking to sell their business or purchase a new business. "Selling a business is a taxable event and can result in huge tax liability. Properly planned sale of business can help reduce the tax burden and also make it easier for the potential buyer to purchase the business or property," added Mr. Gupta.
Sunnyvale accounting firm will also handle matters related to Foreign Bank Account Reporting (FBAR), Selling Property in India, Moving funds to United States or Selling property in United States and Moving funds to India. This office will also help new business owners set up the proper business structure and provide monthly bookkeeping services.
This office will also provide the payroll processing services for businesses with up to 200 employees. Employers can outsource their payroll and tax filing to the CPA firm and reduce their overhead. "Many people end up paying extra taxes due to improper business structure or not filing proper payroll reports. Small business owners should use the month of December discuss their payroll and profit distribution to avoid paying extra taxes after the year end," reminded renowned accountant.
Sunnyvale office of Sanjiv Gupta will allow the firm to accept new clients from Sunnyvale and San Jose Area. Sanjiv is also adding new staff to accommodate the growing demand of his clients. You will find many new faces at the new Sunnyvale office, but they all are supervised by Sanjiv. You can still meet with Sanjiv at the Fremont office. Fremont office is now open 7 days a week. You can call 510-825-7563 to set up an appointment at Fremont or Sunnyvale Office.
About Sanjiv Gupta CPA Firm:
Sunnyvale CPA firm is a full service Certified Public Accounting firm located in the heart of San Francisco Bay Area. Founded by Sanjiv Gupta, the practice has grown into a trusted and respected accounting firm with office located in Fremont CA. Sanjiv Gupta practiced tax as charter accountant (CA) in India and has served the San Francisco Bay Area community as CPA for last several years. His tax radio talk show on 1170 am and 1550 am are very popular among Indian Community. His office provides strategic accounting, tax, financial, wealth preservation, business valuation, planning and consulting services to individuals, and small businesses. His office assists clients from Cupertino, San Jose, Palo Alto, Hayward and other major Bay Area cities. Sanjiv also offers consultation via phone and video conferences. You can visit Sanjiv Gupta CPA practice at 39111 Paseo Padre Pkwy # 117, Fremont, CA 94536 or give him a call at 510-825-7563.