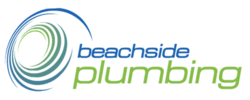 We needed to have our website to help increase our presence online. And True Blue Websites provided exactly that!
Melbourne, Australia (PRWEB) November 30, 2012
With 20+ years in the industry, Beachside Plumbing has always been a leader in the plumbing industry. While this company specializes in quality and dependable service, they found that there was a need to update their website and to take it to the next level.
"We needed to have our website to help increase our presence online. Not only did we need it to reflect our experience and expertise, but we also needed to be a leader with our keywords. The goal of the website is to provide customers with a better understanding of who we are, while generating leads for us."
On their new website, visitors have a chance to review the types of services that are offered, while also making some initial contact with the company. Visitors of the website will find that they are able to schedule contact with Beachside Plumbing.
The website has been designed to be easy on the eyes and offering customers the ability to access what the information they need, without speed consuming graphics or large bricks of text that take away from the website that has been created.
The fresh design is one that True Blue Websites is known for. In the last four years, this company has established itself as one of the top websites producers in Australia. Started by Adam Lancaster and Beau Rixon, the company delivers professional grade websites that can help to transform the online presence of any business.
In the digital age, those who want to be successful will find that having a high ranking website will be essential, especially if you are a brick and mortar location. Consumers expect quick and accurate results and that is what True Blue Websites can deliver.
With the newly created website by True Blue Websites, Beachside Plumbing is ready to ensure that their business is ready for success on the internet. Take a moment to visit them and to check out their newly transformed website.
About Beachside Plumbing:
For over 20 years, Beachside Plumbing has been a premiere provider of plumbing and water services. Considered as some of the best Plumbers Melbourne has to offer, this is a company that can proudly assist you with all your emergency and routine maintenance needs.