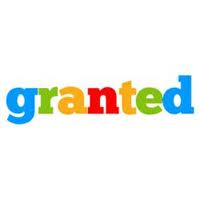 Granted.com currently reports 13,000 new manufacturing positions in the country.
PASADENA, CA (PRWEB) November 29, 2012
While people all across the country struggle to find work, there's an anticipated increase in manufacturing positions in New Jersey on the horizon. Tekni-Plex, a packaging and tubing manufacturer, expects to add more jobs thanks to a $9 million upgrade to its facility in Raritan Township. While this may seem like a localized event, it's indicative of broader trends as job numbers at Granted.com points out. The job search site shows hundreds of new manufacturing jobs in New Jersey alone, with 13,000 positions spread across the entire country.
This seems to be validated by numbers released by the Bureau of Labor Statistics, which showed the unemployment rate dropped between August and September of this year from 7.3-percent to 6.7-percent in the manufacturing industry. While not a huge drop, it's significant enough to draw parallels to the Granted.com numbers. In fact, it's not just a coincidence. According to Granted.com's CEO, A. Harrison Barnes, this is a trend the site has been noticing for some time. "Manufacturing jobs are on the rise in the U.S. no matter what other reports may say," he says. "It's just a matter of time before new jobs become available in a wider scope."
The job search engine provides listings from all across the country. While it may just seem like a site for people to find work, it actually provides an up to the minute look at the economy. The listings reflect how many job openings are available for each industry, giving job seekers a much more accurate picture of how their line of work is fairing than broad surveys or statistical reports.
In this case, a job search is much more than a job search. When compared to the addition of manufacturing jobs in New Jersey and the BLS unemployment numbers, the abundance of new manufacturing jobs on Granted.com speaks volumes for the industry. "We hope this is a real turning point," says Barnes, "and all indicators are pointing toward this being the case."
About Granted
Granted.com is a job search site based in Pasadena, CA. It's a part of the Employment Research Institute and owned by A. Harrison Barnes.