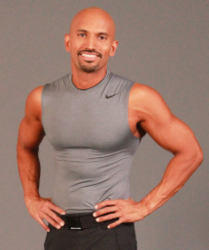 Portland, Oregon (PRWEB) November 29, 2012
Just to let the public know, there is no magic fitness pill that a person can take to get amazing fitness results, but there is one principle that creates success in all aspects of life and that is, showing up! The reason showing up is so important is because it takes movement, action, and a willing to just show up to that appointment personal training appointment in order to start a fitness program. So many individuals who want to transform their health and body do not even take that first step. When a person shows up for an initial consultation, they are already making huge progress because they have put their wants into action, and when that happens, only great things can become of it.
After a person shows up, it is all about consistency and sticking with the plan. A person can swing a hammer on a tire, run on the treadmill for 45 minutes per day or do crunches, but if they are not consistent with showing up, they will not yield positive results. Too many people want their results to happen yesterday, and that is just not going to happen. Remember, in order to get from a beginning to an end, a person must plan the work and then work the plan, not the other way around. So many individuals do the opposite! They end up going around and around spinning their wheels because the proper ground work was never laid out properly.
This leads to the last variable! If help is needed with consistency, then hire a professional. When a person is sick, individuals go and see a doctor. When taxes need to be done, certified public accountants are up to the task. When fitness results are not being achieved because there is inconsistency, loss of motivation, then hiring a professional personal trainer is the way to go.
The idea is to plan for success, so knowing what a person's goals are, gives both the client and fitness professional an end goal to work towards. That is when a schedule is set and a training program is developed. This will create consistency, a relationship built on accountability, which will yield a win/win for everyone. Lastly, stick with the plan, work hard when exercising and reap the rewards that all of these celebrities and fitness professionals know. Showing up is the largest part of getting that awesome body, the rest is about doing the work after a person has arrived.