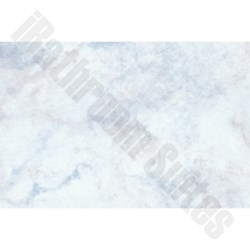 ...latest bathroom products, designs and styles to help create a luxury feel.
(PRWEB UK) 29 November 2012
Ibathroomsuites are a leading online bathroom company that excel in providing home owners with the latest bathroom products, designs and styles to help create a luxury feel. The company are forever increasing their range of products and have now developed their bathroom cladding items with an all new range. It is vital for consumers to maintain a designer feel throughout the room and this job has been made easier with new wet wall panels from ibathroomsuites. The items are available in a range of size, colour and style to help anyone match wall design to other key items in a bathroom suite. Co-ordinating products are key to creating a luxurious design and will provide the ultimate touch of class.
Wet Wall Panels are extremely beneficial to home owners wanting to transform the overall look in any suite as they provide waterproof ability as well as style and colour. With easy installation, the panels can be implemented into any room almost instantly by simply attaching them to a surface with either glue, screws or staples. Every wet wall panel available comes with a lifetime guarantee at extremely cheap prices to help any consumer gain quality for a small cost. Ibathroomsuites stock over 100 types of wet wall panels, providing a brilliant scope of range to assure the right design is selected for anyone's individual taste.
Bathroom cladding is a great alternative to tiles and provides a wide range of benefits in numerous areas. Cladding is brilliant at insulating a room and helps create a warm environment, something home owners suffer from when owning tiles walls. Tile walls in the winter are renowned for absorbing all of the cold temperature, thus creating a cold room, bathroom wall panels help counter this all year around. With this in place, condensation is also lowered and the whole room is left feeling fresh and clean. Bathroom Wall Panels are also brilliant for providing an ease of cleaning ability with the availability of a wipe-clean finish, meaning your bathroom suite can be clean and tidy at all times.
Other benefits of Bathroom Cladding include a conformant to Food and Safety Act 1990 and the General Hygiene Regulations 1995 showing they provide a hygienic choice for any home owner. As the products are made in special material, fading from UV light is guaranteed to be ineffective and therefore the items will survive the test of time for years to come. Backed up by the lifetime guarantee, the panels available will never need to be replaced providing ultimate quality for money. All products are available to buy right now at the ibathroomsuites website perfect for bathroom and cloakroom suites.
Ibathroomsuites
Tel: 01325 341118
Available to contact from 9am – 5pm