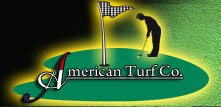 We take the time to customize each and every aspect of your project because you are a valued customer.
~ American Turf Co.
Phoenix-Mesa, AZ; Houston, TX; San Antonio, TX; Chicago, IL; Philadelphia, PA (PRWEB) November 30, 2012
Phoenix artificial grass installation is the primary expertise of the American Turf Co. With winter right around the corner, the experts have teamed up with PageViews Interactive LLC to urge residents to seriously consider the switch from already dead or dying grass to modern grass duplication systems. The lawn alternative is attractive in all seasons and does not require costly irrigation.
Since winter is the best time to remove a lawn, it makes sense that American Turf Co. technicians encourage consumers to make an appointment ahead of the rush. Whether the client is looking for a backyard play surface, a side strip of perennially green faux grass or one of the Phoenix artificial putting greens that have made the company famous, specials and discounted pricing make the end of the year perfect for the upgrade. The maintenance is minimal and the absence of irrigation expenses is always a welcome elimination in the budget.
Premier lawn systems mimic the look and feel of bent grass. The lush green surface remains gorgeous even in the heat of the summer. Becoming the envy of the neighborhood with this low-cost artificial turf technology is quick and simple. After contacting the experts at American Turf Co., a team of professionals will come out and evaluate the landscape. Measuring the size of the lot and going over product options, the technicians are not satisfied until they answer all the questions of the client and pair the customer with the type of product that perfectly complements the existing landscape and fulfills the client's needs.
About PageViews Interactive LLC
PageViews Interactive LLC specializes in SEO strategy. The company works with businesses searching for internet exposure and enhanced brand visibility. Building organic client traffic, the company currently accepts new clients. Call PageViews at 480-556-9752 or visit the company on the Internet at http://www.pageviews.com/.
About American Turf Co.
American Turf Co. has created a long-lasting name recognition as a pioneer of Arizona's deep in-fill artificial grass systems. Unlike many competitors that have left the business, American Turf Co. is going strong and standing behind its products and installations. Contact the company by calling 480-588-6260 or visiting the business online at http://www.americanturfco.com.