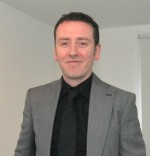 Laser hair removal is seen as a cosmetic treatment, but we also see patients who suffer from excessive hair growth which causes real embarrassment.
Bristol (PRWEB UK) 30 November 2012
The thought of summer holidays and skimpier clothing tends to raise interest in summer laser hair removal. However, autumn and winter are actually a much better time to embark on laser hair removal courses.
Bristol and London-based Dr John Quinn from cosmetic, laser and medical skin treatments clinic Quinn Clinics offers 3 reasons why the winter is perfect timing for laser hair removal:
1. After laser hair removal, the skin is sensitive and needs extra sun protection. However, in the winter months, popular areas such as the legs and underarms tend to be kept under wraps anyway, so there's no need to worry about sun protection.
2. The winter is ideal for a course of facial laser hair removal as the hair is darker and skin is lighter. Laser hair removal works best when the laser picks out a dark hair against pale skin to blitz the follicle. In the winter, facial hair is not bleached by the sun, and skin is less tanned. This creates a better contrast so that the laser can work efficiently. And again, there's less concern about sunburn on delicate skin.
3. Laser hair removal needs a course of treatment for best results. This is due to the fact that the laser targets hairs in the active growth cycle, but will not treat dormant follicles. Therefore patients normally return for a course of 6 treatments spread 4 weeks apart so that all follicles are lasered, preventing the hair from regrowing. Clients that start laser hair removal courses in the winter should be finished early summer.
Dr Quinn explains: "While summer is the natural peak for new laser hair removal clients, those that have already had one area completed, for example the underarms, will often book a second course over the winter to be hair free for the next year; as they already understand the process and have seen the benefits of laser hair removal."
"Laser hair removal is seen as a cosmetic treatment, but we also see patients who suffer from excessive hair growth which causes real embarrassment (for example with hormone-related conditions or PCOS). In these cases, treatment makes a radical difference not only to the hair but also to the patient's self-esteem."
Quinn Clinics in Clifton, Bristol offer state of the art laser hair removal. Before any treatment, they offer a consultation and skin test free of charge to enable patients to experience the feel of the treatment and see the results before committing to a course. It also enables the laser practitioner to assess the client's skin type and calculate the correct setting for safe, effective results.
The company are also offering savings on laser hair removal courses in the run up to Christmas.
Quinn Clinics, practises high standards of skin and laser treatments in Clifton, Bristol. It is a Doctor owned and led clinic, fully registered with the Care Quality Commission (the only independent GP-led clinic in Bristol to have chosen to have this registration).
The clinic offers a comprehensive range of treatments, from wrinkle-relaxing injections and dermal fillers, excessive sweating treatment, vein treatment and IPL facial rejuvenation. In addition, a series of training courses are delivered to share the latest skills and best practice with other medical professionals.
Quinn Clinics Bristol Clinic and Head Office is based at 68 Oakfield Road, Clifton, Bristol, BS8 2BG. 2012 will see the opening of a new London Quinn Clinics, based at 54 Woodlands Park Road, Greenwich, London SE10 9XD.
Website: http://www.quinnclinics.co.uk; email info(at)quinnclinics(dot)co(dot)uk or call 0117 924 4592 for an appointment or further information.