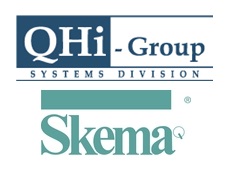 The tangible benefits and advanced levels of protection provided by Exertherm™ 24x7 Thermal Monitoring facilitate comprehensive and enhanced management of electrical assets
London, UK (PRWEB UK) 30 November 2012
QHi Group is increasingly delivering it's Exertherm™ 24x7 Continuous Thermal Monitoring solution to major Oil & Gas projects globally.
It's success is due to the significant and tangible benefits provided over periodic thermal imaging inspections, including increased uptime, improved Asset Integrity Management, extended intervention maintenance periods and enhanced healthy and safety.
The tangible benefits and advanced levels of protection provided by Exertherm™ facilitate comprehensive and enhanced management of electrical assets:
•increased uptime through predictive fault detection (sensors installed permanently INSIDE the panel)
•data provided is continuous/real-time & feedback to BMS, trend analysis enables equipment degradation to be monitored & extended periods between intervention maintenance
•electrical failure risk mitigation / enhanced health and safety
These benefits are the key drivers to the increasing global acceptance for continuous thermal monitoring.
The increased acceptance and recognition of this new 'best practice' technology resulted in 24x7 Thermal Monitoring being included in the TCO project specification. The project is situated in the Tengiz field in Western Kazakhstan which is one of the largest oil fields in the world, containing 24 billion barrels of high quality oil.
QHi's Exertherm™ solution was then selected over periodic thermal imaging as the best infrared technology solution to monitor switchgear. QHi and SKEMA S.p.A (an Italian based company providing complete integrated Power Distribution Systems, encompassing MV & LV packaged substations, MV & LV switchboards and Integrated Protection and Control Systems), then combined to incorporate Exertherm™ into the switchgear product for the TCO project.
In addition, they also collaborated to incorporate Exertherm™ front end software into the SKEMA system, enabling the customer to derive a unified software solution.
In addition, other various operations data, including temperature, pressures, load cycles etc. were recommended be monitored to enable root cause analysis to be undertaken to see where/if any problems are arising before they take effect.

Faults are more likely to occur when put in following situations:
o High cycling rate of temperatures, pressure loads or flexing
o Operating at the limit of, or beyond its original design
A recent enhancement to the Exertherm™ technology provides a solution to these issues. QHi recognized that the Oil & Gas industry operates major installations utilizing dual feed power which are operated at low load ( typically below 40%), to enable load switching between feeds for operational and / or maintenance. Currently there is no method which will verify that compromised joints do not exist on circuits operating at low load; even periodic scans will not identify these, as there is insufficient load to generate excess heat. The danger is when additional load is applied to such circuits/joints.
Exertherm Loadmap™ uses innovative technology to enable alarm thresholds to be dynamically adjusted to suit the load being applied to the circuit. This enables verification that there are no "Hidden" problems prior to load switching activity.
A further benefit which Loadmap™ can provide is verification that bus temperatures are within the applicable ANSI / EIC standards. This new innovative technology is again vendor neutral, and is already being included in major projects worldwide.
Following this successful collaboration, SKEMA are now offering the Exertherm 24x7 Thermal Monitoring systems as a standard designed-in option to their customers in the Oil & Gas Industry.
About QHi-Group:
Operating globally from offices in the UK, Europe and the USA the QHi-Group provides a new approach to mission critical monitoring, delivering a comprehensive and unrivalled range of solutions from continuous thermal monitoring through to the management of complex energy systems…

Exertherm™ - the unique non-contact infrared continuous thermal monitoring system is now increasingly being recognised as new 'best practice' over thermal imaging for monitoring mission critical applications.
Exertherm LoadMap™ - a new predictive tool that will dynamically detect and identify compromised joints/terminations on circuits operating at low loads via collation of temperature/metering data
Vigilance™ - a new approach, providing a vendor neutral, modular & scalable Energy Management System built on an open protocol platform
…for further information please contact:- Sales@Qhigroup.com