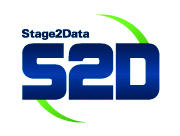 Ten Things Attix5 Does Better Than Any Other Solution.
Oakville, Ontario (PRWEB) November 30, 2012
Attix5, one of the leading data backup and recovery solutions in the UK and the EU has experienced huge success with its introduction to the North American market through its Master Distributor, Stage2Data.
And now, Stage2Data has released a video titled "Ten Things Attix5 Does Better Than Other Solutions". According to Jacques Swanepoel, President and CTO of Stage2Data the reason for the video launch is to educate and get people asking questions. He says "In under one minute we outline ten reasons why Attix5 is head and shoulders above any other solution in the market."
Business owners and CTO's searching for the best solution in a highly crowded market are often overwhelmed by the options and features presented. The Attix5 video gives ten direct "better than" points and will benefit CTO's and executives as they search for the right solution.
The video is a just one in a series of videos that Stage2Data is creating in order to clarify offerings and make choosing the right solution easier. But according to Swanepoel, the videos will never replace the one-on-one guidance and recommendations of their highly regarded professional engineering team. With Stage2Data it's personal service while you're choosing and after that makes all the difference. In fact, Swanepoel says, "Our North American based support is reason number 10 why Attix5 is better than other solutions." He invites you to watch the quick video to see what the other nine are.
To see the video click here.
Company Stage2Data
Stage2Data s a privately held company founded by Jeff Collier and Jacques Swanepoel in 2008. The company is dedicated to working with Enterprise and SMB's to safeguard their data against disaster or loss using the Cloud, Private Cloud, Software, Appliances and Archiving. Stage2Data is the Master Distributor for Attix5 in North America and is a recognized leader in backup and recovery. Stage2Data is headquartered in Oakville, Ontario with offices in the USA.