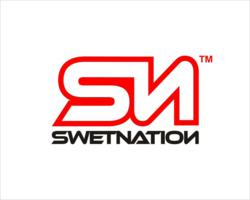 Boston, MA (PRWEB) November 30, 2012
SwetNation.com, a members-only online retailer offering high quality sports gear and apparel at prices up to 70% off retail will extend their Cyber Monday sale an additional week. All customers who make a purchase on or before December 3rd, 2012 can use the promo code CYBER at checkout to enjoy free shipping on their order. In addition, all customers who make a purchase by December 3rd, 2012 will be entered to win a $200 shopping spree to the site.
Swet Nation's mission is to offer the best solution for sports enthusiasts, performance athletes and the every day person to purchase premium athletic and outdoor products at members-only prices while also allowing their members to discover and experience new to the market athletic brands and products.
Swet Nation hosts new sales on athletic and outdoor brands weekly. Members will be able to sign on to the site for the opportunity to purchase exclusive brands at the best possible prices for a limited time. Each sale is only hosted for 72 hours up to 7 days long or until the products are sold out.
Only Swet Nation members will have access to the weekly events. Membership can be acquired through an invitation from a current member, or by request on swetnation.com. Swet Nation is offering open invitation until December 31st, 2012. Sign up available at swetnation.com.
Follow Swet Nation on Twitter and Facebook for the most up to date information on sales as well as industry news: facebook.com/swetnation and twitter.com/swetnation