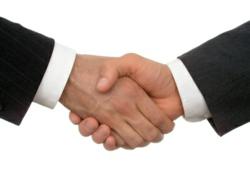 We have a case of mismatched supply and demand, and it needs to be addressed.
Winnipeg, MB (PRWEB) November 29, 2012
It seems that nowadays there are jobs and there are job seekers, but no job seekers actually finding jobs. Paul Smith, executive director of the Canadian Association of Career Educators and Employers (CACEE) highlights a growing disconnect in 2012 between employers seeking qualified candidates for vacant positions and qualified individuals seeking employment. "We have a case of mismatched supply and demand, and it needs to be addressed." The majority of vacant positions have been in the engineering, banking and finance sectors, despite thousands of graduates of the same sectors seeking employment. Winnipeg-based Metric Marketing feels the solution lies in recruitment process outsourcing.
Metric believes that recruitment agencies are the answer to this growing disconnect between employment opportunities and employers seeking individuals. Metric says recruitment firms like Winnipeg-based People First HR Services have been working to minimize this dissociation through a collaborative recruitment approach. These agencies are focused on matching talent to clients, across a wide variety of industry sectors and practice areas.
Experts say the job market is improving for 2013, especially for university graduates. A study recently released by CACEE presents good news for 2013 graduates. Well-rounded students will be at an advantage when it comes to finding full-time work in Canadian industries. According to the study's findings, many employers were unable to fill positions they had open in 2012, many of which were in the business sector. Those looking for careers in arts however, need not worry. Arts, entertainment and recreation were sectors showing the greatest growth in positions offered to new grads.
According to the Canadian Federation of Independent Business, Canada is experiencing a 2.4% vacancy rate, compared to a 7.4% unemployment rate. This 2.4% vacancy rate is equivalent to 275,900 public and private sector jobs. Alberta and Saskatchewan have the highest vacancy rate at 3.6%, while New Brunswick has the lowest vacancy rate at 1.8%. Canadian employers say core skills, such as communication, work ethic and analytic ability are most valued. Smith points out that these vacant positions are clustered in sectors that are critical to Canada's economic success, and the longer this disconnect goes on, the more productivity the Canadian economy compromises. This is precisely why Metric, an advocate of outsourced recruitment, says now is the time for more firms to look to human resource consulting firms and recruitment agencies to find top talent from the right places. "The talent is out there, it's just a matter of finding it," says Metric.
"It really comes down to experience and trust when it comes to recruitment agencies. A recruitment agency like People First has over twelve years experience in the areas of recruitment, human resource consulting and career management." Metric Marketing argues that highly effective teams make the difference in finding the best candidate. They feel this is an important part of bridging the gap in Canada's job market.
At People First, a team of qualified professionals works closely with clients to discover top talent and create highly-engaged workforces. The company specializes in HR solutions and consulting, career management and development and recruitment/executive search. To learn more about outsourcing the recruitment process visit PeopleFirstHR.com.