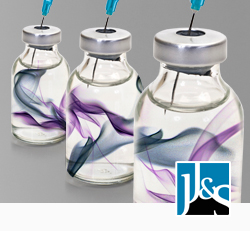 Time is of the essence. The longer we wait, the greater the risk that evidence could be compromised.
Boston, MA (PRWEB) November 29, 2012
Meningitis injection injury attorney Kimberly Dougherty says evidence of contamination that may exist inside the New England Compounding Center linked to an illness outbreak must be gathered as quickly as possible to preserve victim rights.
"Time is of the essence. The longer we wait, the greater the risk that evidence could be compromised. If this is allowed to happen, it's going to be harder to prove our case and get our clients the justice they deserve," Dougherty said.
"Our experts need to be allowed to gather air quality samples, swabs of the pharmacy's equipment and HVAC systems, analyze fixtures, structures, and roofing, and view the interior of the walls as soon as possible," she added.
Dougherty, of Janet, Jenner & Suggs , LLC, along with Atlanta attorney Mark Zamora, represents a South Carolina man who has filed a lawsuit against NECC alleging he received one or more steroid injections formulated by the center and now suffers serious side-effects. (The case number is 12-4385 filed in Superior Court of Middlesex County, MA.)
U.S. District Court Judge F. Dennis Saylor IV on Wednesday told owners of the NECC and its sister operation Ameridose to work with plaintiffs to preserve all physical and electronic evidence related to its operations, including personal phone and email records, Dougherty noted.
Judge Saylor has temporarily consolidated 12 local lawsuits against the NECC, including the suit filed by the Janet, Jenner & Suggs' client, for the convenience of gathering evidence and pre-trial proceedings, Dougherty said.
Janet, Jenner & Suggs represents many plaintiffs nationwide who were allegedly harmed by injections from NECC, said Robert K. Jenner, Head of the firm's Mass Tort Division.
The Centers for Disease Control and Prevention reported as of Nov. 25, at least 34 people in 19 states were dead and some 500 more have been sickened or are seriously ill after receiving injections possibly contaminated with the fungus that causes fungal meningitis.
About Janet, Jenner & Suggs
Janet, Jenner & Suggs, LLC, is a nationally recognized law firm dedicated to representing victims of defective products, medical devices, prescription drugs and medical malpractice. Each of the firm's principals is named in The Best Lawyers in America® and Super Lawyers®. The firm has offices in Boston (75 Arlington St., Suite 500, Boston, MA 022116, phone number (617) 933-1265); Baltimore, Maryland (Commerce Centre East, 1777 Reisterstown Road, Suite 165, Baltimore, MD 21208, phone number (410) 653-3200); Columbia, SC; and Asheville, NC. The firm accepts clients and referrals from clients and attorneys throughout the country.