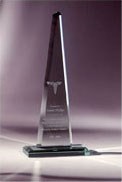 Silver Spring, MD (PRWEB) November 29, 2012
The International Association of Chiefs of Police (IACP) and the Security Industry Association (SIA) are seeking nominations for the 2013 Michael Shanahan Award for Excellence in Public/Private Cooperation.
The Shanahan Award recognizes law enforcement agencies and private organizations that have worked together to improve public safety. Both public and private sector entities are invited to apply. SIA is the sole corporate sponsor of the award.
The award honors the late Chief Michael Shanahan, who served the University of Washington Police Department for 24 years before retiring in 1995. He made significant contributions to public safety not only as the UWPD chief but also as the co-chairman of the IACP's Private Sector Liaison Committee from 1985 to 1999.
More information about the award, as well as an application form, is available on the IACP website (http://ow.ly/fGjwL). The deadline for submissions is May 1, 2013. The award will be presented during the IACP Annual Conference in Philadelphia Oct. 19-23.
The Security Industry Association (http://www.siaonline.org) is the leading trade group for businesses in the electronic and physical security industry. SIA protects and ¬¬advances its members' interests by advocating pro-industry policies and legislation on Capitol Hill and throughout the 50 states; producing cutting-edge global market research; creating open industry standards that enable integration; advancing industry professionalism through education and training; opening global market opportunities. As a proud sponsor of ISC Expos and conferences, SIA ensures its members have access to top-level buyers and influencers as well as unparalleled learning and network opportunities.