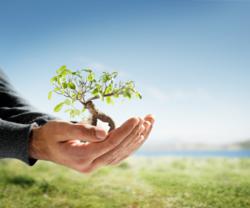 The Platform is expected to mobilize a significant amount of long-term commercial resources to and within LAC to support sectors that are considered key for the development of the region, said Hans Schulz, General Manager of the IDB's SCF
Washington, DC (PRWEB) November 29, 2012
The Inter-American Development Bank (IDB) has approved as much as $153 million in loans for the establishment of a new equity investment platform for Latin America and the Caribbean in partnership with the Export-Import Bank of China (China Exim).
The new platform is expected to mobilize as much as $1.8 billion from a diversified pool of investors, including Chinese investors, to fund equity investments that will support economic and financial integration between Latin America and the Caribbean (LAC) and China. The platform is made up of three regional investment funds that will deploy risk capital in infrastructure, mid-size companies and natural resource projects, including agribusiness, energy and mining, particularly in the pre-production stage.
The investments carried out by the platform will be environmentally and socially responsible and follow the highest standards of corporate governance. The IDB's policies will guide the environmental and social investment practices of the funds and a process will be established to collect and publish information regarding developmental, environmental and social impact of the funds' investments.
"The Platform is expected to mobilize a significant amount of long-term commercial resources to and within Latin America and the Caribbean to support sectors that are considered key for the development of the region and that, at the same time, will play an important role in the deepening of trade activities and financial ties between our region and Asia,'' said Hans Schulz, General Manager of the IDB's Structured and Corporate Finance Department.
The Funds are expected to have a life of 10 years extendable by another 2 years. Macquarie Infrastructure and Real Assets (MIRA) has been selected to manage the LAC-China Infrastructure Fund, which is expected to have a substantial impact on the development of the region by contributing to the enhancement of transportation and logistics facilities.