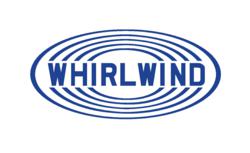 "We want the blog to create a community of steel building experts, buyers, prospects and enthusiasts."
Houston, TX (PRWEB) November 30, 2012
Houston's Whirlwind Steel Buildings, a leading manufacturer of pre-fabricated steel buildings and metal building components, is proud to announce the launch of its new blog. Written and curated by Whirlwind's experienced team of metal building experts, the blog will offer a wide array of educational content, industry news and how-to guides of interest to construction professionals and end-users alike.
Ty Sturdivant, President of Whirlwind Steel Buildings, says the new blog was designed to appeal to readers with a range of metal building experience: "While our team has been involved in the steel manufacturing and construction industry for decades, we know that many visitors to our site are first-time or prospective buyers with little knowledge of metal buildings and their practical applications. We wanted to offer a simple, straight-forward way for them to learn about the basics of steel buildings – what makes them unique, useful and popular – and connect with other readers and industry professionals."
Sturdivant continued, "Unlike many of the existing metal building blogs, we're not interested in simply using this medium to pitch our products and services; rather, we want the blog to create a community of steel building experts, buyers, prospects and enthusiasts, from contractors, distributors and architects to home-buyers and business owners."
Whirlwind's new blog is updated three days a week and is enabled for reader comments. For more information, readers are encouraged to visit my.whirlwindsteel.com/blog or contact Whirlwind Steel Buildings at (800) 324-9992.
About Whirlwind Steel Buildings, Inc.
Founded in 1955, Whirlwind Steel Buildings, Inc. is an industry-leading manufacturer of pre-engineered metal buildings, metal building components, metal roofing and wall systems for the agricultural, commercial, industrial, institutional, residential and self-storage markets. Headquartered in Houston, the company has IAS-certified manufacturing plants in Texas, Georgia, Oklahoma and Minnesota. Products in the Components and Private Manufacturing Services division include metal roofing for residential, agricultural and business uses; self-storage units; boat docks; airplane hangars and steel municipal buildings. For more information about Whirlwind Steel Buildings, please call (800) 324-9992 or visit http://www.whirlwindsteel.com.