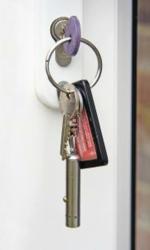 The impression that we are getting is that lenders have been working hard to keep people in their homes
london (PRWEB UK) 30 November 2012
Statistics released in November by industry body the Council of Mortgage Lenders (CML), show that 8,200 properties were repossessed by creditors during the third quarter of 2012. This is a reduction from the figure of 8,500 seen over the summer and is the lowest recorded since the beginning of the recession in 2007.
Christopher Marriot of PropertyPropertyProperty believes that the improved numbers are indicative of far greater confidence, amongst both homeowners and lenders. "Repossessions caused by failure to keep up with mortgage payments have been slowing quite consistently ever since the Government stepped in during 2008", he says. "Once banks agreed to allow hard-hit homeowners to delay their repayments, a great deal of pressure was lifted from the market, and this is continuing to facilitate decreased repossessions. The impression that we are getting is that lenders have been working hard to keep people in their homes. Observers will be especially encouraged given that the CML had actually predicted a large rise in the figure this year, to a total of 45,000 repossessions for 2012".
Repossessions are primarily caused by a negative equity trap, where those who bought their home shortly before the market crash saw the value of their investment wiped out almost overnight. When these people are made redundant or face a sudden increase in living costs, they may be unable to simply downsize because they do not have enough equity to get a new mortgage deal. Mortgage arrears then build up and the homeowner could be evicted by their lender. The Labour Government's deal with prominent mortgage providers, including Barclays, HSBC and Nationwide, allowed homeowners to delay interest payment for up to two years. Where they were still unable to make repayments after this period, the Government would meet the cost on their behalf, protecting the lender.
The new statistics will be a relief to anxious homeowners and Government economists, many of whom feared the impact of the UK's dip into a fresh recession in April this year. However, it is not only these parties who are affected by the fall in repossessions. According to Christopher, private landlords are also benefiting from the market's improving state. "Lending to private landlords, who are buying property for rent, has been slowly increasing. The reflects the changing nature of the property market in the UK as well as greater stability throughout the mortgage industry", he says.
However, mortgage costs themselves remain high. The average variable rate mortgage has risen from 3.91% in 2010 to over 4.2% this year, despite the fact that the base interest rate set by the Bank of England has remained at 0.5% since 2009. A new funding-for-lending scheme has enabled some providers, such as Tesco, to offer cheap fixed-rate mortgages at rates as low as 1.99%, but these deals require the homeowner to put up extremely large deposits.