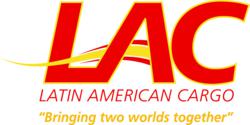 Peru's stable economy makes them an ideal Latin American economy to invest in
Staten Island New York (PRWEB) November 30, 2012
Peru is set to be a hotspot for investors and companies looking for new opportunities as the Inter-American Development Bank (IDB) forecasts another strong fiscal year. Latin American Cargo (LAC) already sees Peru as one of the major countries where clients ship from and to most, and are expecting this trend to continue or even increase. Shipping from Peru are many raw resource commodities like copper and tin, making it an ideal trading partner for refinement and industrial companies.
The IDB expects that there will be a 5.5% growth in the Peruvian economy in 2013, which is lower than the 6% of 2012, but is still very high. In fact, the Peruvian GDP growth rate is so high that it is ranked as the 33rd fastest growing economy in the world. Latin American Cargo has been on the front lines to witness increasing investment and interest in Peru, and is preparing to strengthen their shipping fleets there.
Peru has been weathering the global economic crisis better than most countries, with strong economic policies and financial institutions. Their low inflation rate also adds to their preference among investors. As well, companies involved in raw resources and shipping from Peru are dealing with material that will almost always be needed and have value, stabilizing their economy.
Latin American Cargo sees Peru as one of the stars of Latin America, and the heavy investing that has been seen is a testament to the fact others feel the same. Both private and public investment has been on the rise in Peru, with private investments moving faster upwards than the public.
LAC keeps insisting to their clients that shipping from Peru or to Peru has never been easier and more profitable. Through their Business Development team, LAC has often suggested to their clients to have some sort of connection to Peruvian businesses and ports.
As Peru stands strong in a world of economic hardship, more investors will rally around the consistent and profitable countries. Shipping from Peru will likely be an increasing wave of raw resources and other goods, with the future looking very profitable for those invested in the right areas.
About Latin American Cargo
Latin American Cargo (LAC) is a shipping and freighting company specializing in shipments going to and from different areas in Latin America. To get an instant quote on Latin American Cargo shipping prices, click here. Recently gaining NVOCC status, LAC has expanded their abilities for shipping through different countries. They are experienced with air, sea and ground transport. Their Mexfreight division, short for Mexico Freight, handles almost exclusively the transport to and from Mexico and acts primarily as a road transportation service. LAC has recently launched an informative video series and has introduced a business consulting branch designed to help clients develop strategic goals and execute them.