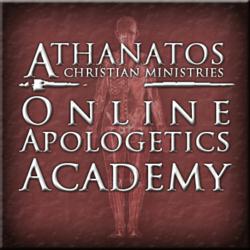 The Principles of Literary Apologetics course encourages participants to
think critically about what it means to communicate truth to our culture through fiction, poetry and drama. - Ebony Murdoch, Course Instructor
Nashville, TN; New York, NY; Milwaukee-Waukesha, WI; Chicago, IL; Los Angeles, CA (PRWEB) November 30, 2012
Athanatos Christian Ministries (ACM) is proud to announce a new course in their Online Apologetics Academy. Principles of Literary Apologetics is a five week course which outlines the principles of communicating the truth of the Christian faith through imaginative literature (poetry, drama, and prose fiction). The course will be taught by Ebony Murdoch.
Principles of Literary Apologetics is suitable for both Christian writers and Christian apologists. The new course will examine the role of the Imagination in conveying the truth of Christianity, and exploring the way in which important authors such as CS Lewis, JRR Tolkien, GK Chesterton, and Flannery O'Connor used stories to convey truth. The course will also examine the challenges of writing in various genres, and reflect on living and growing as a literary apologist. Core texts will include JRR Tolkien's "On Fairy-Stories", selected essays by CS Lewis, and short stories by Chesterton, O'Connor, and others.
The five week course is $100 and is available year round.
About Ebony:
Ebony Murdoch is a writer and poet. She received a BA in journalism from Long Island University and a MA in Liberal Studies from The Graduate Center at CUNY. She lives in New York with her husband and daughter, and operates a small editing business. She is currently working on her first book.
About ACM:
Athanatos Christian Ministries, an apologetics ministry with an emphasis on defending the Faith through the arts and literature since its founding in 2008. ACM's purpose is to apply the Christian world view in creative contexts that range from Christian apologetics to education to literature and the arts and anything else it can imagine to edify the church. ACM has a significant emphasis on the arts and literature because it perceives that the culture has extraordinary influence on faith formation; usually a negative influence. For this reason ACM encourages Christians to participate in the culture in meaningful ways with works of art that exhibit excellence.