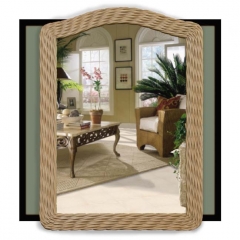 Real people who respond to your emails and telephone calls promptly; go out of their way to please you, including working out the best shipping costs. Something not found from a lot of online companies.
Browns Mills, NJ (PRWEB) November 29, 2012
Annie's Wicker Furniture and Accessories announced today that they will be expanding their online inventory with the addition of a new manufacturer, Chasco Designs. In the next few months, Annie's Wicker will be adding wicker products from Chasco Designs
Previously, Annie's Wicker specialized in mainly outdoor wicker all weather resin furniture by North Cape International as well as three collections of wicker bedroom furniture. The addition of Chasco Designs will bring more choices to wicker shoppers, including more wicker bedroom furniture, seating collections for indoor and outdoor as well as wicker furniture and accessories for the office, dining room, porch, patio and even bathroom.
Some of the wicker products soon to be added are, wicker shelves, wine racks, trunks, desks, coat stands, bars and bar stools. They even have a wicker computer desk for tech savvy shoppers who enjoy classic designs.
About Annie's Wicker, LLC:
Annie's Wicker offers outdoor resin and wicker furniture designed and imported from leading manufacturers. The manufacturers use the highest quality materials in the construction of these goods.
For more information about Annie's Wicker, or to start shopping for the upcoming season, visit Annie's Wicker Furniture and Accessories