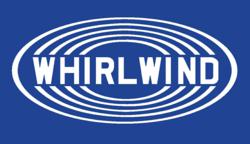 Whirlwind took care of us and turned everything around quickly.
Houston, TX (PRWEB) November 30, 2012
Houston-based pre-fabricated building manufacturer, Whirlwind Steel Buildings, recently completed work on a covered basketball court for the City of Vidalia, Louisiana.
Located in the city's new municipal complex, the basketball court stands at 62' by 113' by 18' and measures 7200 square feet. Featuring a gabled roof, open walls and special bracing, the structure was built from steel to withstand heavy windloads.
Alexandria, Louisiana general contractor, Petron, LLC, selected Whirlwind Steel for the job after working with the company on previous projects. Petron's Jason Slatten cited the familiarity and reassurance he felt working with a trusted manufacturer of metal buildings, components and roofing. Praising Whirlwind's customer service, Slatten said, "They took care of us and turned everything around quickly." Following their successful partnership on the Vidalia basketball court, Slatten said his company hopes to work with Whirlwind again on future projects.
About Petron, LLC
Petron, LLC is a high-quality general contracting company known for its flexibility and professionalism. Petron offers services in construction, underground storage tank installation and removal, petroleum equipment sales and real estate leasing. For more information on Petron, LLC, please call (318) 445-5685, or visit http://www.petron-us.com.
About Whirlwind Steel Buildings, Inc.
Founded in 1955, Whirlwind Steel Buildings, Inc. is an industry-leading manufacturer of pre-engineered metal buildings, metal building components, metal roofing and wall systems for agricultural, commercial, industrial, institutional, residential, storage and recreational sports facilities. Headquartered in Houston, the company has IAS-certified manufacturing plants in Texas, Georgia, Oklahoma and Minnesota. Products in the Components and Private Manufacturing Services division include metal roofing for residential, agricultural and business uses; self-storage units; boat docks; airplane hangars and steel municipal buildings. For more information about Whirlwind Steel Buildings, please call (800) 324-9992 or visit http://www.whirlwindsteel.com.