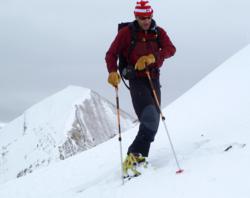 I used it cycling, mountain biking, on the trails and even on the ski hill and it functions phenomenally
Bozeman, MT (PRWEB) November 29, 2012
The Garmin Forerunner 610 $100 off sales has been an enormously successful promotion according to the Heart Rate Watch Company but these savings last only four more days until December 3rd and they will be over.
"Garmin has never allowed dealers to discount the Garmin 610, the world's first touch screen GPS fitness watch, to these levels," says Rusty Squire, President of the Heart Rate Watch Company. He adds, "This sale ends December 3rd and then it is over, which means only 4 days remain to score an awesome deal."
The Garmin Forerunner 610 offers touch screen navigation, interval timers, training load, Virtual pacing and loads of other features that are ideal for runners, cyclists and outdoor athletes of all persuasions.
"Aside from the Suunto Ambit, which is a $500-plus GPS watch, the Garmin 610 was one of my very favorite GPS watches over the past year or more and we test a lot of them," says Squire. He adds, "I used it cycling, mountain biking, on the trails and even on the ski hill and it functions phenomenally."
Squire said he has seen a lot of comments and critiques surrounding the Garmin 610 that relate to older problems, like the battery charger, which were solved over a year ago. "It's tough to get good information on the internet if you rely upon what others post so you are better to call us as we have the most up to date information on products."
For those intent on getting a 610 for Christmas there are just a few short days remaining and then the sale ill be over on Monday, December 3rd.