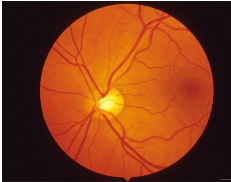 " Dr Levy was the most knowledgeable, patient and positive person. He explained about adult stem cells and a new technique that was available for the eyes. He answered all my questions and I decided to have treatment through MD Stem Cells "
(PRWEB) November 30, 2012
A winning Powerball or lottery ticket is something we would all love to see. But win or lose, most have the luxury of seeing the numbers they pick. Deiascha Barlow was not so lucky. At age 18 she was diagnosed with a rare retinal disease that would soon destroy her vision. When she became legally blind after a few years she reached out to MD Stem Cells for help and took one of the most award winning bets of her life. Through a breakthrough stem cell advance pioneered by MD Stem Cells her vision has returned.
"When I was first diagnosed, I just couldn't bring myself to tell my Mom that I was losing my vision " Deiascha recalls. " I knew it would devastate her. "
In college her vision deteriorated making it hard to keep up with the school work. Then she had to renew her drivers license and knew she was going to have trouble. She went to an ophthalmology group hoping that a new prescription for glasses would help.
"Their retinal specialist told me what I knew already- that my eyesight was terrible. But what really upset me was what he told me next- that there was no chance of me ever driving again and that I probably would never be able to work. I was devastated! "
But Deiasha refused to give up. She started searching for solutions and found MD Stem Cells and Dr Steven Levy http://www.mdstemcells.com " Dr Levy was the most knowledgeable, patient and positive person. He explained about adult stem cells and a new technique that was available for the eyes. He answered all my questions and I decided to have treatment through MD Stem Cells."
Dr Levy explains they have developed a new dual layer injection approach using adult stem cells for the eye and have seen some amazing responses including regrowth of a critical layer of the retina and rapid improvements in vision and visual fields. Treated diseases include macular degeneration, myopic degeneration, retinitis pigmentosa, stargardts, other retinal problems, glaucoma and optic nerve diseases.
After stem cell treatment " my retinal specialist was pretty impressed," explained Deiascha. I passed the eye chart and they gave me a note explaining that I could drive again. I went to Motor Vehicles and passed their eye exam too. Then they gave me my license back! "
Although Deiascha didn't win the Powerball, she's lucky to have won her vision back with her own stem cells. " I have a life ahead of me and it's wonderful that my vision is so much better. MD Stem Cells and Dr Levy really made this possible. "
MD Stem Cells is a practice consultancy working closely with patients seeking adult stem cell for many different diseases. Eye treatments are available in the United States with a retinal specialist in Florida. Inquires may be made directly to stevenlevy(at)mdstemcells(dot)com or visit our website http://www.mdstemcells.com.