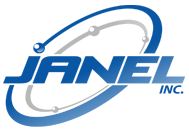 Janel Online is committed to delivering reliable products from the most prominent brands in the market.
Bound Brook, NJ (PRWEB) November 30, 2012
For over 50 years, Janel Inc. – owner and operator of JanelOnline.com - has been an industry leader in production assembly and electronics manufacturing tools. Stocking an enormous selection of quality soldering materials, soldering equipment, and other precision assembly tools, Janel Online is committed to delivering reliable products from the most prominent brands in the market. With customer service a core part of their mission, the team at Janel Inc. delivers quick shipping, stock status levels and a wider selection than their competitors – all through their online store at JanelOnline.com.
In a recent blog post, JanelOnline.com announced a discovery via their close partner, Desco Industries, that resulted from Google opening its doors (virtually) to eight of its global data centers in mid-October. The affair was photographed by Connie Zhou and, as a result of Google's nearly-tell-all blog post, stories aired on both the EE Times and Wired Magazine's website covering the event.
As part Google's virtual open house, the search giant released a large photo gallery that included pictures of Desco's Rezstore Surface and Mat Cleaner being used by an operator working on one of the servers. Both JanelOnline.com and Desco were thrilled with the unexpected press and are excited share the news with their customers.
Desco's Rezstore is currently one of the most popular products in the JanelOnline.com inventory, and is a staple for customers in a variety of industries from technology to production assembly. Rezstore eliminates contaminants and impurities like grease, fingerprints, dust, solder flux and more from a variety of surfaces without hurting its ability to drain electric charges. It also leaves no insulative residue because it contains Silicone or other substances that might have a similar effect.
As a result of media whirlwind, Desco's Rezstore Surface and Mat Cleaner is at an all-time-high for popularity in the JanelOnline.com store. Customers can easily search the online store for this and other Desco ESD Static Control products including mats, cleaners, magnifiers, footwear and grounders, adapter wristbands and much more.
For questions related to JanelOnline.com's entire product inventory, call toll free 1-800-782-4487 to reach a representative or email sales(at)janelonline(dot)com.
About Janel Incorporated:
Janel, Inc. has been a dominant force in the electronics manufacturing, production assembly and soldering industries for over 5 decades. The company is an authorized distributor of over 140 manufacturer brands and maintains an expert staff paired with one of the largest inventories of JBC Tools, precision assembly tools and ESD static control products online. JanelOnline.com strives to meet the needs of its customers with the highest quality products and unparalleled service.