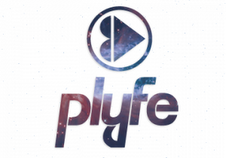 "With the growth and interest in mobile advertising, our extension into the mobile web is a huge step forward for us in being able to extend our partner programs," said Jeff Arbour, co-founder and CMO of Plyfe.
New York, NY (PRWEB) November 30, 2012
Plyfe, a new social amplification and rewards platform that launched earlier this year, today announced the rollout of its new mobile platform plyfe.me. The evolution of Plyfe's platform now allows for all the company's partner games to be played on any mobile handset and extends all programs to a growing base of social and mobile shoppers. Along with the news, Plyfe has announced a handful of major partnership deals including fashion and social commerce site, HaulerDeals, the United Nations Foundation and DermStore as the first customers to sign onto the platform.
Plyfe is helping brands move from the current model of social media engagement and advertising to develop the next evolution of social engagement and interaction. Using Plyfe's platform, brands can reward their users with tickets for participating in certain digital and social activities, such as sharing content with friends, or taking part in contests and games. Tickets earned can then lead to a series of unique prizes. Initial partners have offered Plyfe players prizes such as a VIP NASCAR experience, meet-and-greets with celebrities such as Lady Gaga, back-stage concert passes to Stevie Wonder, tickets to MTV's Video Music Awards, and much more.
"With the growth and interest in mobile advertising, our extension into the mobile web is a huge step forward for us in being able to extend our partner programs," Jeff Arbour, co-founder and CMO of Plyfe said. "Now any advertiser investing in mobile media has a proven destination to drive consumer engagement, and establish a more powerful connection than many of the brochure-wear sites that offer very little in the way of snackable consumer content."
Brand partners' games are available in digital form (web sites), Facebook pages (as an application) and now via the mobile web. Games can also easily be embedded into any brand partners' smartphone application, which is another feature made possible from Plyfe's mobile platform launch.
"Plyfe's platform is a perfect complement to our existing social media and marketing strategies," said Ken Henman, founder and CEO of HaulerDeals. "Now any customer who wants a more interactive experience, where they can shop for items, meet other shoppers, share content, and win exciting rewards and prizes, can tap into these activities from anywhere. We feel our relationship with Plyfe gives us a powerful edge in understanding what our customers want, as well as a proven way to keep them interested and engaged with our brand."
In partnering with Plyfe, HaulerDeals and DermStore joins a list of first advertisers that includes the United Nation Foundation, which recently teamed up with Plyfe to power the Global Good Challenge, a campaign that encourages social media users to learn more about the UN's initiatives and to become more involved in helping the Foundation support the life-saving work of the UN around the world. Plyfe has several more upcoming brand partnership announcements they plan to announce in the coming months.
According to eMarketer, global spending on mobile internet advertising will top $6.43 Billion in 2012, with the U.S. set to overtake Japan and all other countries by the end of the year.
The plyfe team is a group of veteran entrepreneurs from the mobile, social, advertising, media and e-commerce sectors. Its co-founders include Zaw Thet (Chairman), founder, board member, and long-time CEO of the leading mobile advertising company 4INFO; Mateen Aini (CEO), also part of the founding team at 4INFO and most recently COO at Songwhale, Chris LoPresto (CTO) and Jeff Arbour (CMO), formerly SVP at The Hyperfactory, acquired by Meredith Corporation in 2010.
Brands interested in more information about Plyfe's social and mobile engagement platform can contact bd(at)plyfe(dot)me
###
About Plyfe:
Founded in 2011, Plyfe is a social amplification platform that rewards users for digital, social, and mobile actions that add value to the internet, a community, or a brand partner with real world prizes and 'money can not buy experiences'. Our mission is to make consumers digital life more social, rewarding, and fun. Plyfe gives any consumer the ability to be rewarded for their digital, social, mobile and real-world activities, users compete in games by accomplishing digital and social activities to earn tickets that can be redeemed for real prizes and products. Its mission is to make your online, mobile and real-world activities more social, rewarding and fun. Plyfe's primary headquarters are in New York City, with additional offices in San Francisco. You can follow us on Twitter at @plyfe. Come play life with plyfe!