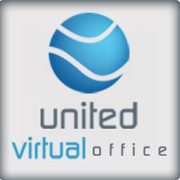 Orange County, CA (PRWEB) November 29, 2012
United Virtual Office, a leading provider of virtual office solutions in the United States, has just added four new locations to its arsenal of virtual offices in the country. Entrepreneurs, startups and small businesses can now benefit from virtual offices in:

Richmond, Virginia
Lansing, Michigan
Riverside, California
Lac Cruces, New Mexico
Virtual offices combine address and courier services and off-site live communication to lower costs and build the brand image for startups and small businesses. With a prestigious business address in cities across the US and a live virtual receptionist to handle all calls, a virtual office promises efficiency and an improved cash flow. Users can also rent out their virtual address for meetings with current and prospective clients.
To keep the lines of communication open, virtual phone services handled by a live virtual receptionist ensure that calls are answered and forwarded to the user immediately. These courier services also include mail as well, enabling business owners to stay on top of their business no matter where they are in the world.
"We're very excited about our new locations because it's a testament of our vision of offering virtual offices in all major cities," said Jim Jacques, President of United Virtual Office. "We're fortunate to work with so many amazing clients, and it's because of them that we are continuing to expand our virtual services. We have been growing at a pretty remarkable rate the past few years, due in part to the struggling economy and the realization by many that virtual offices are a great way to save money and grow a business. We're honored to help so many hardworking Americans realize their dreams."
About United Virtual Office
Their virtual office packages deliver the critical efficiency required in today's fast-paced business environment without compromising the quality required to operate business at the highest level.
Whether you are starting a new business, expanding into new markets or looking to give an existing business a more professional image, United Virtual Office has a customized solution for everyone.
The company's fully furnished offices and conference rooms offer a professional, convenient and safe venue to conduct your business and meetings. Even with all this convenience and flexibility, United Virtual Office's packages are very affordable so that everyone can enjoy their benefits.
For questions, please call 1-888-456-3342 and let us show you how we can help facilitate your business needs.