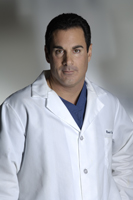 Our patients love the ease, convenience and quick results of these 'lunch break' treatments.
New York, NY (PRWEB) November 29, 2012
When patients are looking to freshen up and combat the signs of premature aging, many assume that cosmetic surgery is their only real option. Dr. Michael Fiorillo – plastic surgeon and the man behind top New York MedSpa, Luminique – took a moment to challenge that assumption, explaining how minimally-invasive procedures are up across the board.
"While plastic surgery continues to see growth each year, we're finding a huge number of men and women exploring minimally-invasive procedures for the first time," reports Dr. Fiorillo. "Treatments like BOTOX®, soft tissue fillers and laser skin resurfacing are all booming at our practice – and throughout the cosmetic industry."
Dr. Fiorillo's assertions are confirmed by the American Society of Plastic Surgeon's 2012 report on cosmetic procedure trends over the past decade. According to the report, botulinum toxin type A procedures (that is, BOTOX® and Dysport®) now represent the number-one category in cosmetic treatment. Showing a remarkable 621% boom between 2000 and 2011, the ASPS reports that there were over 5.6 million BOTOX procedures performed last year alone. Soft tissue fillers and laser skin resurfacing also saw significant growth.
Dr. Fiorillo is also the man behind SoHo's premiere MedSpa, Luminique, and he took a moment to explain what he's hearing from clients. "Luminique is proof-positive that minimally-invasive procedures are on the rise. Our patients love the ease, convenience and quick results of these 'lunch break' treatments." Specializing in today's top minimally-invasive procedures, Luminique is regularly featured in the national media, including VH1's hit reality show, Mob Wives.
Asked to speak on the future of minimally-invasive procedures, Dr. Fiorillo offered this: "Our practice is fully-committed to offering patients the latest minimally-invasive skin treatments. With the level of interest we're seeing now, we can safely say that BOTOX, fillers and laser resurfacing are here to stay."
Luminique is located at 350 Hudson Street in Manhattan, and can be reached at (212) 647-0007 or at http://www.luminiquemedspa.com/
About Dr. Fiorillo
Dr. Fiorillo, a board-certified plastic surgeon in New Jersey and New York City, is highly respected and well-known. He frequently appears in the national media as an expert opinion in this popular field, including appearing as a breast specialist on "The Real Housewives of New Jersey."
Board-certified in Plastic and Reconstructive Surgery, Dr. Fiorillo graduated with his medical degree at the top of his class at Chicago Medical School and completed residency training in general surgery at Staten Island University Hospital. He also completed a fellowship in plastic surgery at the University of Medicine and Dentistry of New Jersey.
In 2004, Dr. Fiorillo opened an outpatient surgical facility where he performs most of his plastic surgery procedures, providing comfort and convenience for his patients. Dr. Fiorillo has offices in New York and New Jersey and can be reached at (866) 537-0954 or http://www.drfiorillo.com/.
###