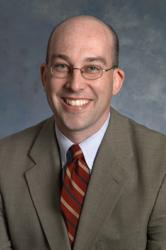 Converting to a hosted email server is an excellent first step into the cloud.
Central PA (PRWEB) November 30, 2012
Companies working with Grudi Associates are increasingly choosing hosted email servers to take advantage of new cloud-based capabillities that improve their communications and messaging. The benefits range from better collaboration and increased efficiency to more robust security and lower cost.
"Converting to a hosted email server is an excellent first step into the cloud," says Walt Grudi, President of Grudi Associates, a leading provider of telecom and IT services in Central PA and beyond. "New hosting services and Internet capabilties are making cloud-based solutions more effective and practical for all types of businesses."
Moving email servers to the cloud by using a hosted solution can effectively address several key issues:

Cloud-based email servers have highly reliable, redundant systems that are not prone to interruptions from on-premise equipment failures, system problems, power outages, sabotage and an array of other concerns.
Outsourcing the management and maintenance of email servers enables IT, administrative and others staffs to focus on core business issues.
Hosted email servers have extremely high security with multiple levels of safeguards to avoid threats. In addition, they reside in the cloud, rather than in a facility that can be breached.
Significant direct and indirect expenses can be avoided by using a cloud-based email server. The most obvious costs include server purchases, software licensing, upgrades and much more. Less visible costs are management time, support, space allocation, power usage and more. These not only affect IT, but other departments, as well.
"The key is to do it right," Continues Grudi. "It should start with a detailed implementation plan that addresses the commonly encountered hurdles and have a controllable phase-in that includes helpdesk support for users."
The difference between premise-based email and cloud-based or hosted email is essentially where the email servers, software and management services are located. Companies with premise-based email have the physical email servers (and necessary software, like Microsoft Exchange) in their facilities.
All emails reach the servers and exit through an Internet connection. The emails are then routed to appropriate recipients, whether they are onsite, in a different facility or on a mobile device. All processing happens on the company side of the Internet connection. If that Internet connection or the server goes down, all email stops.
With hosted email, the servers are located in the cloud. This means that a service provider maintains the physical servers in their facilities, along with the software applications (like Microsoft Exchange). All of a company's incoming emails go through an allocated server via the hosting provider's Internet connections. The emails are then processed (screened for malware, spam, etc.) and routed to each recipient through their own separate Internet connection. Since all the email management functions reside in the cloud, where there is extensive backup and security, email outages are very infrequent. Even if the company's primary Internet connection is lost, each user can utilize an alternative Internet connection to get and send email.
With new capabilities, hosted email up-time and access will typically be up to 100 times greater than with premise-based email hosting. The real cost savings, efficiency, security, reliability, effective utilization of IT and other staff can significantly impact the bottom line.
"The range of benefits is great, but there are important factors to consider," says Grudi. "Cost, the reliability of the provider, available features and capabilities are just a few. If a company does not have a qualified, experienced IT expert on staff, it is a very good idea to work with professionals."
Read Grudi Associates' article: Hosted Email Servers – A Great 1st Step Into the Cloud
Subscribe to Telecom & IT Updates, a monthly bulletin.
Read Grudi Associates' Telecom & IT Blog
About Grudi Associates: Grudi Associates provides a broad range of telecom and IT services that help businesses and organizations connect and communicate more effectively. Through strategic partnerships with national and regional providers, Grudi Associates delivers innovative and cost-saving wireless, data, Internet, local and long distance, telecom management and hosted solutions. By providing its customers with a single point of contact for virtually any need, Grudi Associates delivers innovative solutions and simplified telecommunications.