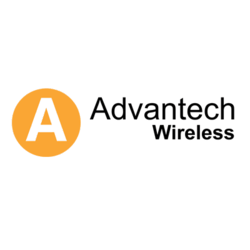 Montreal, Canada. (PRWEB) November 29, 2012
Advantech Wireless Inc., a privately-held Canadian corporation and manufacturer of Satellite, RF Equipment and Microwave Systems, is pleased to announce a major sale of its unique Direct-To-Home Uplink Solution (DTH) in Latin America. The combination of the Advantech Wireless 2.4 kW Ku Phase Combined Outdoor GaN High Power Amplifier, matched to the Advantech Wireless 13m A-Line Antenna offers unprecedented ground power, linearity and resiliency for DTH uplink systems on the planet.
"We are the only company capable of offering this powerful combination. It is a technological achievement beyond any of our competitors, thanks to our leadership employing GaN technology, expertise in switchless outdoor phase combined high power amplifiers, and in house integration expertise in ground stations", states Paul Sandoval, VP Americas. Paul further commented "We have successfully deployed these solutions in other parts of the world, including Brazil, Japan and Europe. This solution delivers the most watts per dollar in extended Ku Band - no other company in the market can make such claims". Following on the heels of an extremely positive year, Advantech Wireless is confident this multi-million dollar win will continue to increase our profitability and secure new markets in the Americas. Offering a complete end-to-end solution, Advantech Wireless is truly a pioneer in Satellite Communications.
About Advantech Wireless
Advantech Wireless, an ISO 9001: 2008 certified corporation, is shaping the world with leading-edge wireless broadband communications. Since 1988, Advantech Wireless is a solutions provider, manufacturing and deploying networking for broadband connectivity, broadcast solutions and backhaul requirements using satellite and terrestrial wireless communications. Products include: Terrestrial Microwave Radios, Antenna Controllers, Fixed and Deployable Antennas, SSPAs, Block-Up Converters, Frequency Converters, Satellite SCPC Modems and VSAT Hubs & Terminals. For further information please visit the company's web site at: http://www.advantechwireless.com/news/.