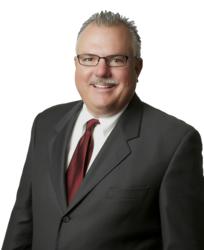 When I think about our 20th anniversary, I am reminded of how grateful I am for our customers and staff.
(PRWEB) November 29, 2012
When Bob Hamilton started selling office equipment in 1975 at Tom Lawler's Office Outfitters , he had no idea that years later he would start a company that would become the leading Xerox distributor in the Southeast and second leading distributor in the nation.
In 1992, Hamilton opened the first XMC office in Memphis and had one employee, Ben McCaghren, who later became a partner. Today, XMC has 60-70 employees and ten offices offices throughout the Southeast providing service to areas in six states: Tennessee, Georgia, Missouri, Mississippi, Arkansas and Alabama.
"When I think about our 20th anniversary, I am reminded of how grateful I am for our customers and staff," said Hamilton. "Our employees make it possible, consistently delivering high-quality technical support in conjunction with a genuine passion for customer service. Our customers have loyally supported us during these 20 years and we will always be thankful for our relationships with each of them."
Hamilton's efforts have led to many successes with the Xerox Corporation. XMC was nominated for the small business award from the Memphis Business Journal and has won numerous national awards for their performance including the Xerox Gold Award of Excellence, President's Club and Superior Service Award. Xerox has also recognized Hamilton and XMC for its outstanding achievements by naming them a Platinum Agency.
XMC has also been awarded "Super Star Performer" status by the Xerox Corporation, an award which recognizes superior performance and leadership among sales and services of Xerox products. Only four out of 400 agencies receive this designation.
"Such an accomplishment has been made possible by XMC's commitment to quality service and a uniquely personal approach to how XMC provides such services to clients," Hamilton said. "These awards underscore our commitment to delivering document technology and services that help our customers improve and simplify the way they do business."
To celebrate the anniversary, employees made a gift in Hamilton's honor to St. Jude Children's Hospital. St. Jude is a cause close to Hamilton's heart and the company supports the hospital each year.
XMC provides sales, leasing, service and supplies including printers, digital presses, digital copiers and full document solution systems. Xerox products are designed for both offices and production-printing environments. Xerox has expanded its portfolio of services and software designed to help companies boost worker productivity, enhance collaboration and reduce costs.
XMC has also managed to stay ahead by assisting companies to transition to paperless records through electronic document management. Their program "Smart Search" allows a business to scan a document and, once scanned, the software indexes it and pushes it through the organization efficiently, effectively and quickly. Additionally, the software backs up the files to a secure hard drive, thus preventing the files' potential loss and allowing the business to retroactively access the documents any time.
XMC products qualify under Section 179 until December 31. Section 179 of the IRS tax code allows businesses to deduct the full purchase price from your gross income for qualifying equipment and software purchased or financed during the 2012 tax year. This tax deduction was put in to place to encourage businesses to buy equipment and invest in the economy. Contact XMC to learn more about the Section 179 tax deduction on office equipment and how you can qualify.
Headquartered in Memphis, XMC has offices in Jackson, Tenn.; Savannah, Tenn.; Nashville, Tenn.; Little Rock, Ark.; Jonesboro, Ark.; Huntsville, Ala.; Florence, Ala.; Knoxville, Tenn. and Chattanooga, Tenn. and has surpassed dealers in much larger U.S. market such as New York and Houston. Hamilton added that he hopes to open his 11th location sometime in 2013.To learn more about XMC call 888-814-3114, visit xmcinc.com or follow us on facebook.