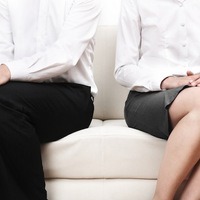 San Diego, CA (PRWEB) November 30, 2012
Online social dating site iDreamofU® (IDOU) members can visually create a near-lifelike image of the person they would like to meet (Dream image). The IDOU software then matches the Dream image, along with responses to the traditional demographic and relationship questions, to members on the site.
IDOU's dating blog, Dream Buzz, offers dating insights to help singles find the person of their dreams. An office setting, where at least 40 hours a week are spent, is a natural place to find romance. Dream Buzz offers iDreamofU (IDOU) visitors and members three ways to make sure a career doesn't get off track after an office relationship ends.
One of the ways or guidelines is to lay out the ground rules between the exes. Both parties want to have successful careers so there needs to be a determination of how to best work together. Personal feelings need to be placed aside so that self- and colleague-respect can be maintained.
Learn all three guidelines for making it work at work post-breakup. The office romance, and how to deal with the end of it, is a challenge that will remain as long as office romances exist.
About IDOU
IDOU is a new entrant into the free online dating market; a market that is estimated to be in excess of $1 billion. The core differentiating factor between IDOU and all other dating sites is that an IDOU site member builds a visual version of the person he or she would like to meet by selecting an ethnicity, a preferred facial structure along with eye, nose, mouth and hair shapes. Since visual attributes are only part of a member's created profile, responses to the more standard demographic and relationship questions also play a significant role in the matching algorithm.
There is also a non-dating component to the site. Anyone visiting the site can create a person's image just to experience the site.
Launched in April, 2012, IDOU provides an innovative, game-like, and first-in class approach to online social dating for 18-50 year olds in the United States. All services on IDOU are currently free. IDOU will focus on the use of its website and mobile application, as well as other planned applications, to create an online and social dating market niche.