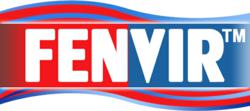 FENVIR is proud and thankful for the growing demand and customer satisfaction
Sarasota, FL (PRWEB) November 30, 2012
CBT, LLC, The maker of this 100% All-Natural Advanced Broad-Spectrum Antiviral has now opened the door to forming special joint venture partnerships and STRATEGIC alliances with select Affiliates who are customer-focused and excited about the opportunity to over-deliver on the value the new FENVIR HSV treatment has to offer. The company seeks to join forces with HSV online community forums, dating sites for those living with HSV, and natural vitamin and health product suppliers, both in the online and the brick-and-mortar world.
FENVIR's decision to move forward with the implementation of the FENVIR Affiliate Program was based on the strong and growing demand for the product apparently driven by the high degree of efficacy it provides and the exceptional results users are raving about. They believe it is the most advanced HSV antiviral treatment available and that with FENVIR the possibilities are limitless.
Unlike others who have sought to find a "cure" for the HSV virus which predates the ancient Greeks, FENVIR treats HSV-1, HSV-2, and Herpes Zoster (shingles) by a natural and sensible process. Since the herpes virus is known to live inside the body for life, FENVIR uses a 4-sided attack strategy consisting of clinically-proven ingredients to overwhelm and control the virus within the body thereby preventing embarrassing and painful outbreaks from occurring outside the body.
The company is proud and thankful for the growing demand and customer satisfaction and would like to offer this holistic herpes treatment to everyone in need because it believes FENVIR is so profound and potentially life changing for the millions who suffer from symptoms of cold sores and HSV, that anyone who wants to share in the profits and participate in helping people overcome the problem should be allowed to do so at this time.
For strategic partnership alliances with FENVIR you may contact Michael Molina at fenvir(at)outlook(dot)com. Or, you may click here to join to become a FENVIR affiliate. Corporate marketing and strategic planners, executives of multi-national companies and community blogs and forums, online and offline vendors, or anyone with an interest in helping HSV suffers enjoy more wholesome healthier living are welcome.