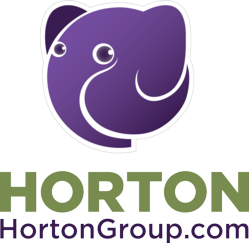 With this move, we are adding a valued service for new and potential clients all across the Southeast.
(PRWEB) November 30, 2012
Horton Group, a Nashville full-service advertising agency specializing in web design and development recently announced its plans to open additional offices in Florida. The initial phase will place offices in Naples and Bonita Springs with future plans to open additional offices in Tampa, Miami and Orlando. Horton Group's Naples location will act as their multimedia hub, equipped with state-of-the-art green screen video studios adding improved design and production capabilities. The Bonita Springs office will provide area businesses with upfront, personal access to professional SEO and social media marketers.
Ned Horton, owner of Horton Group, has a storied background in broadcasting and media which has helped him successfully grow the Nashville ad agency, leading up to this expansion into Florida. "When we started in 1996 it was apparent that the Internet was quickly becoming the new media, an exciting new forum for communication. We have been very successful in the Tennessee market and beyond. We see opportunities elsewhere, and are adding a valued service for new clients all across the Southeast. We are looking forward to making new friends and doing business in Florida."
Horton Group's Florida team will be headed by Jack Campbell who has been in the marketing business since 1981. He steered his business into the internet arena in 1996, working with clients such as GE, Merck, The Trump Organization, CVS and Subaru of America. Jack moved from New Jersey to Southwest Florida in 2000 and has worked with the area's leading businesses to brand and market their products and services.
"When I met with Ned and toured Horton Group's facilities in Nashville, I was thoroughly impressed," stated Campbell. "I thought his team was amazing, their overall Internet knowledge—especially the way they integrated SEO and social media with outstanding design and content management solutions. When Ned asked if we should team up in Florida, my answer was a resounding yes."
A lot has changed in the marketing and advertising industries in the 16 years since Horton Group's establishment. In the '90s, many businesses did not see the Internet as a valued marketing resource; now, in the modern Information Era, it has become a necessity. Over the years, Horton Group has seen increasing levels of success and growth as the industry evolves. Its expansion into the Florida market represents a tremendous milestone as the agency takes another step in their maturation. Florida is the fourth largest state in population and is home to a variety of respected businesses and brands, many of whom will benefit from a new option in professional advertising services.
For more information on Horton Group, visit hortongroup.com.