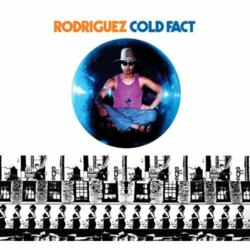 Rodriguez's "Cold Fact" and "Coming From Reality" CDs and LPs are the hottest gift items of the season.
Irvine, CA (PRWEB) November 30, 2012
Around the halls of Super D, the world-wide entertainment wholesaler and distributor the buzz continues to build around the hottest selling folk artist of the century, Rodriguez. Once lost and now found, the ine, CA – artist/musician Rodriguez is the spotlight of the Sony Pictures film Searching For Sugar Man.
The film, Searching For Sugar Man opened the 2012 Sundance Film Festival, where it won a World Cinema Audience Award (Documentary) and a World Cinema Documentary Special Jury Prize for its Celebration of the Artistic Spirit. It has become an audience and critics' favorite premiering at this year's South By South West Film Festival, Tribeca Film Festival, Los Angeles Film Festival, Michael Moore's Traverse City Film Festival and was hosted by Alec Baldwin at the Hamptons International Film Festival's Summer Docs series.
Fans are looking forward to the Jan 22, 2013 DVD and Blu-Ray release of Searching For Sugar Man from Sony Pictures which continues to garner critical acclaim and excitement over this raw, awe-inspiring story.
Following Rodriguez's rare and important appearances on CBS' "60 Minutes" with correspondent Bob Simon and his recent stunning performance on Late Night with David Letterman the CD and LP sales skyrocketed to the top of the Billboard charts, even knocking Bob Dylan and Mumford & Sons out of the top spots on the charts.
The real gems in this story are the long lost recordings that Light In the Attic Records so generously released and shared with the world in partnership with Super D Independent Distribution. Cold Fact and Coming From Reality CDs and LPs are the hottest gift items of the season. It's the music everyone in the know is talking about. For fans of Bob Dylan, Neil Young, Joan Baez, Van Morrison, Calexico, Mumford and Sons, Buffy Saint Marie and more – there is no better gift.
With January 10, 2013 Oscar Nominations looming and the release of the DVD and Blu-Ray around the corner, the albums Cold Fact and Coming From Reality as well as the official soundtrack Searching For Sugar Man from Sony Music/Light In the Attic Records has quickly become Super D Independent Distribution's hottest gift item of the season.
Super D - Director of Marketing, Jocelynn Pryor, Jocelynnp(at)sdcd(dot)com 17822 A Gillette, Irvine, CA 92614 | Tel: 949-225-1170 | Fax 949-225-1171