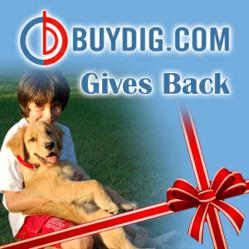 Edison, New Jersey (PRWEB) November 30, 2012
BuyDig.com has recently joined the New Jersey Chamber of Commerce. The Chamber of Commerce is an organization dedicated to helping businesses network and advocate for policies that will foster economic growth and lower unemployment. In these troubled economic times, BuyDig.com is proud to do its part to hire and train more employees and to help improve the economy both for its employees and its customers. The New Jersey Chamber of Commerce was founded in 1911 and has, as one of its founding members, the very Thomas Edison for which the town of Edison, BuyDig.com's current hometown, is named.
Aside from joining the New Jersey Chamber of Commerce, BuyDig has been participating in helping the Passports With Purpose organization. This group is working to help bring clean water via new wells to communities in Haiti. Many Haitians were hit hard by Hurricane Sandy and have had their water systems fouled or destroyed in the aftermath of the storm. BuyDig.com is proud to lend a helping hand to those working to bring a better life to our neighbors to the south. In order to encourage participation from bloggers, BuyDig.com will be donating a Garmin GPS unit to one of the bloggers joining in the Passports With Purpose fundraiser. All proceeds from this event will go to benefit Water.org. To learn more about how to participate in this fundraising event, visit the Passports With Purpose website or check out this blog post from FriscoKids with information on how to join in. During this time of year when so many are shopping for gifts, gadgets, and more for their families, BuyDig is proud to take time to support those who lack the necessities of life such as clean water.
Lastly, BuyDig.com has recently become one of the first online retailers to offer the V.me payment method. V.me is a service provided by Visa that allows customers to store their credit card information in a secure digital wallet. Instead of retyping their credit information every time they wish to purchase something, customers can provide their V.me username and password and the transaction will take place quickly and securely. To sign up for this service, customers can either register during the ordering process at BuyDig.com or can opt to visit Visa's V.me site at http://www.v.me in order to check eligibility. Once registered, online shopping will be much less hassle and much more secure! V.me joins other trusted payment methods including BillMeLater and AmazonPayments.
About BuyDig:
BuyDig.com (http://www.buydig.com) is a family-owned and operated online retailer based in Edison, New Jersey. Founded in 1983 under its parent company, Beach Trading Co. Specializing in selling digital cameras, electronics, computers, tablets, audio/video, home and garden, kitchenware and more, BuyDig has worked to become the internet's #1 electronics superstore. BuyDig partners with many of the major CE manufacturers such as Canon, Samsung, Sony, HP, SanDisk, Garmin, Pyle, and Toshiba to make consumer technology and electronics affordable and available to the widest market possible. BuyDig also offers free shipping on most products as well as a 45-day return policy on items purchased from their store. By combining legendary customer service with a philosophy of providing more for less, BuyDig.com has earned its reputation as the premier destination for consumer electronics.