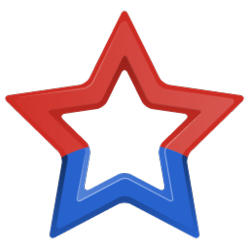 Handbuilt applications that are made to win
San Francsico, California (PRWEB) November 30, 2012
MustWin (http://mustw.in) is a new application development consultancy founded by Wil Everts, a veteran user experience designer and web developer, and Mike Ihbe, an end-to-end software developer with significant experience scaling growing applications. Together, Mike and Wil make up a two-man minimum viable product dream team capable of rapidly conceptualizing, designing, and engineering top-tier web applications.
They think you'll find that MustWin is where you should turn for:

Quick, dependible, end-to-end product design and development when you need a win early.
Training, consultation, and lightning fast help when you need to boost your team's output for the long haul.
A quick and easy addition to any team when you need an extra productivity boost.
Wil Everts (http://cousinwil.com) began creating great web experiences for fun while in high school in 1994, and began his career as a professional web geek in 1996. Since moving to San Francisco in 2007, Wil has worked as a UX designer and UI developer for start ups incuding Zivity, Top Fans, Wikia, Yammer, and more. He shines where he's needed to get his hands dirty in many roles, conceptualizing products, designing user experiences, solving tricky problems, writing snappy copy, and engineering user interfaces.
Mike Ihbe (http://mikeihbe.com) also developed his passion for the web early on in high school. Since then, he's had an epic track record building successful applications at big-name companies like Apple, Amazon, Quid, and Yammer. Mike is your go-to guy for everything from high-level system design to low level performance issues. He's a product focused problem solver with loads of experience managing technical teams that quickly ship beautiful applications loved by millions of people.
To show off their process, they plan to spend three weeks in December developing three new web applications from end-to-end. They'll be livestreaming the whole thing at http://mustw.in/barn, so you'll be able to see what their code looks like and how they solve problems on the fly. Follow @mustwin on Twitter for updates and airtimes.
For more information please email we(at)mustw(dot)in or call 877-WIN-BARN (877-946-2276).