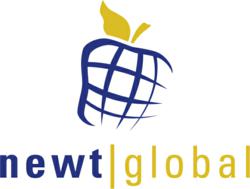 Newt Global is a minority and woman-owned and operated business.
Irving, TX (PRWEB) November 29, 2012
Newt Global, a South Asian-American minority and woman-owned and operated business, attended the National Minority Supplier Development's Council's annual Conference and Opportunity Fair in Denver, Colorado. The event took place over four days and featured a multitude of corporations and minority business enterprises. The Dallas/Fort Worth Minority Supplier Development Council certified Newt Global last year as a MSDC member. Newt Global attends monthly meetings at the Dallas/Fort Worth MSDC chapter. The event provided valuable seminars and meetings that helped Newt Global improve their capabilities as a minority-owned business.
This year, Newt Global's Vice President Cliff Carr attended the event. The conference's main goal is to facilitate meetings, business opportunities, as well as workshops and plenaries on global business. The Rocky Mountain Minority Supplier Development Council cohosted the conference. Newt Global's focus for attending the event was to assess and approach multiple supplier diversity programs and to attend workshops on minority business optimization.
"The event had a great turn out, and there were plenty of networking opportunities," said Cliff Carr, Vice President of Newt Global.
Founded in 1972, The National Minority Supplier Development Council (NMSDC) asserts its mission is to provide business opportunities for minority businesses. NMSDC membership currently stands at 3,500 corporate members and 16,000 minority members. The theme for this year's conference was, "Minority Businesses and Corporate America: Advancing Minority Suppliers in the Global Supply Chain." The annual conference and business opportunity fair provides workshops and networking opportunities covering a multitude of topics from supply chain development to technology solutions to foster improvements within MBEs.
The Denver conference was a success, and Newt Global anticipates hosting a booth at the conference next year. Newt Global previously attended and held a booth at the ACCESS 2012 Expo in May sponsored by the Dallas/Fort Worth Minority Supplier Development Council chapter, and stated the desire to become more active within the Minority Supplier Development Council community.
About Newt Global Consulting, LLC
Newt Global Consulting is a MBE/WBE/HUB Certified Global IT services company headquartered in Irving, Texas and is a Tier-1 vendor to multiple Fortune-500 clients. They specialize in a range of IT services on a broad range of technologies, mobile development, QA, and program management. Newt Global leadership is committed to staying at the forefront of technology, and has invested in building a mobile development/testing framework and has recurring training programs in both iOS and Android. Learn more at http://www.newtglobal.com.