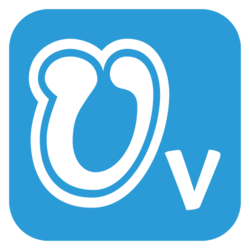 People don't read the web anymore; they do a quick skim and look for the content that's most relevant to them. Since video can quickly get a message across, online visitors tend to look for explanatory videos, or other short videos
Chicago, IL (PRWEB) November 30, 2012
Vanilla Video aims to help Chicago-based organizations improve their online presence with video made for web and social networking in 2013 by offering up to 1,000 deeply discounted advertising videos. The holiday sale event, which runs for all of December, allows businesses to purchase one of two video products and schedule production for anytime within the first half of 2013. The videos, which are normally $299, have been discounted to $99 for businesses and are free for NPOs.
"Every legitimate organization has professional-grade video across their websites and social media accounts," says Corey Olson, CEO and Co-Founder, "In the same way that a website and social channels build credibility among customers, videos truly solidify legitimacy and create immediate trust."
"Video is simply the best way to connect with consumers and advocates," says Frank Romano, VP of Production and Co-Founder. "People don't read the web anymore; they do a quick skim and look for the content that's most relevant to them. Since video can quickly get a message across, online visitors tend to look for explanatory videos, or other short videos, that sum up all the relevant information."
Vanilla Video is offering two products at discount. Business Introductions, which are scripted videos featuring a speaker; and Montages, which are a collection of quick shots set to music. With both options available, any organization can benefit from the offer. Both ad-types are great for restaurants, retailers, service-based businesses, creative professionals, and non-profit causes. The ads can be completed in less than 90 minutes of on-site production time and with minimal planning beforehand.
Those unfamiliar with video production for web can rest easy, as Vanilla Video's products are primarily designed for use on websites and social media. The company opts for clean, simple videography maxed-out at 60 seconds in running time; making their products perfect for complimenting web pages.
Although the sales event runs only though this December, organizations are able buy now and redeem the offer later. Videos under this promotion must be scheduled for production within the first half of 2013—giving organizations ample time for planning and choosing an optimal day to film. Vanilla Video has made it easy by requiring only a short script for Business Intros and basic notes for Montages.
For more information, visit http://vanillavideo.com/sales/2012/jumpstart-business-chicago
About Vanilla Video:
Launched in 2012 and based in Chicago, Vanilla Video is a startup pioneering On-demand videography for everyday events and production. By marrying professional videography with the ease of online shopping, Vanilla Video is the easiest way for people to capture life's most important moments and enjoy shared video experiences. Vanilla Video's mission is to nurture love and nostalgia in communities by making video abundant and part of everyday life.