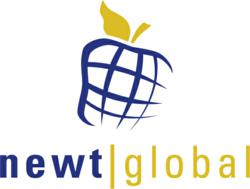 With the help of Newt Global's technology, a parent could garner a sense of security by knowing their children's whereabouts.
Irving, TX (PRWEB) November 29, 2012
Newt Global recently developed real-time tracking solutions into full-fledged enterprise editions. Newt Global's Mobile Technology Development Division invested over five years in developing mobile solutions and released enterprise versions to several different market bases. The team at this division has grown significantly, and is the fastest growing team at Newt Global.
A Nielsen study showed that 49.7 percent of people owning cellphones have smartphones, and the majority of the smartphones were either Android or iPhone. With almost fifty percent of people constantly connected, Newt Global developers created tracking applications that would allow users the ease and availability of a tracking system available right on their phones. Newt Global developed real-time tracking tools in consideration of a variety of users, from parents, to businesses, to school officials. By utilizing the mobile technology, the real-time tracking technology delivers ease of use and comprehensive coverage over a multitude of devices. The monitoring can be done by mobile phone, tablet, or computer.
Newt Global is implementing these solutions with a police department as well as with a school district to test and refine its tracking programs. The real-time tracking solutions can be used in a variety of situations from police and emergency vehicles to educational vehicles. Newt Global executed these solutions for a police department emergency response unit by providing real-time response vehicles. The nearest vehicle can be directed by the administrator to the spot of the emergency situation in the least time required. Newt Global's work with a school district is helping refine the program for parents and school administrators. With the modern day world more anonymous and with more new potential dangers than in the past, a parent could in real-time accurately track the bus's route and plan for pick up and drop off of their children. Alternatively, a school official could track and confirm that the bus was following the correct and pre-determined route, ensuring the maximum safety of the children. The real-time tracking provides schools and parents a sense of security and more awareness and information concerning the children's whereabouts and location on a consistent and immediate basis.
For a parent, a more intimate concern arises: how to get the most peace of mind and assurance that their child is safe. With the help of Newt Global's technology, a parent could garner a sense of security by knowing their children's whereabouts when their child is not with them. A parent could feel confident about their child merely by using technology that is conveniently and easily accessible and portable on their mobile phones. Parents with teenagers can assure that they are where they are supposed to be, and allows a parent more control by confirming that their child is really where they are saying they are.
The implementations at the police station and the school district have helped provide valuable feedback in improving and enhancing the solutions for overall convenience and effectiveness for the variety of users it is marketed towards. Real-time tracking solutions provide enterprises with a way to monitor their most valuable assets and allow schools and parents to ensure they are meeting the maximum safety standards for the children, as well as providing security.
About Newt Global Consulting, LLC
Newt Global Consulting is a MBE/WBE/HUB Certified Global IT services company headquartered in Irving, Texas and is a Tier-1 vendor to multiple Fortune-500 clients. They specialize in a range of IT services on a broad range of technologies, mobile development, QA, and program management. Newt Global leadership is committed to staying at the forefront of technology, and has invested in building a mobile development/testing framework and has recurring training programs in both iOS and Android. Learn more at http://www.newtglobal.com.