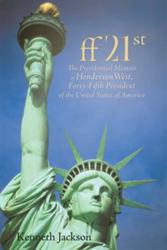 Constructive Capitalism reflects a new paradigm whereby corporations make more profit by contributing to society...wherever they operate
Nova Scotia (PRWEB) November 30, 2012
Home Depot, having implemented a ground-breaking style of capitalism, has seen tremendous growth to their stock price and sales since their tremendous contribution to help the citizens of Austin, Texas following the floods there in November of 2013.
Home Depot demonstrated initiative, following the floods, by closing all their stores in the SW region of the USA, and making available all their staff and resources to spear-head the rebuilding efforts. Staff were paid their regular wages, building materials supplied, project management and expertise provided and household appliances donated. All with no cost to anyone. Under Home Depot's spectacular leadership, the damaged areas of Austin were rebuilt in less than three months.
In "ff21st" the new book by Kenneth Jackson, "Constructive Capitalism" is a pervasive concept that American business comes to embrace in the future. Business leaders came to understand that there are more profits to be realized by operating in a positive manner, rather than focusing on cost-cutting and ultra competitive actions.
President Henderson West (aka founding father of the twenty-first century - ff21st), who realized his business success by providing proper nutrition to the world's hungry, through his company NutrisHouse, laid a foundation and served as an exemplary role model for those who came after him. Prior to West's success and then Home Depot's leadership, companies struggled to develop positive brand-building efforts as they were mostly content with fund-raising or awareness initiatives. Corporations, however, did very little in terms of "on-ground" tactics that genuinely affected people's lives.
Kenneth Jackson, a political scientist who holds a MBA states "corporations have been attempting to match customer values in their marketing programs. Usually this means doing cause-oriented advertising or writing a check. This simply is not enough. Corporations need to realize that the more they offer customers and employees, then the more they will get in return".
"Further" Jackson adds, "modern America was built on a company town philosophy where providing a better human existence was a genuine competitive advantage. Communities like Hershey, Pennsylvania; Durango, Colorado; and Old Hickory, Tennessee were the backbone of company efforts in the late nineteenth and early twentieth centuries. These communities not only reflected good business practice but demonstrated commitment to providing for employees and creating a market place for their products. The mindset of corporate responsibility needs to re-emerge following the past thirty years where most of corporate America has abandoned people as a key component of their operations".
About the Author:
Kenneth Jackson earned a Bachelor of Arts degree in political science and a MBA in international management from SMU. He is a twenty-year veteran of the advertising and marketing industries and has worked internationally with several of the world`s largest advertising agencies. Jackson has lived in Singapore, Prague and Toronto. An avid hockey goaltender, guitar player and traveler, Jackson is retired and lives in Nova Scotia.