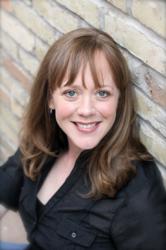 If you have ever wondered whether motherhood is a viable literary subject, or whether you have a mothering story worth telling, Kate Hopper's beautifully written book will answer that questions.
—Katrina Kenison, author of Mitten Strings for God
(PRWEB) November 30, 2012
Writing Is an Act of Discovery.
Motherhood inspired the powerful prose of Anne Lamott, Susan Sheever, Ayelet Waldman and Alice Walker, launching them, and many others, to the top of bestseller lists. Award-winning writer Kate Hopper has spent nearly a deacde teaching women to write down the bones of motherhood. Now, in Use Your Words, her expert guidance will encourage mothers to write the stories they need to write, whether their goal is to blog, publish magazine articles, or pen the next blockbuster memoir.
Literary Mama recently reviewed Use Your Words as "sound, practical and sensible advice." Sue's Reviews and The Gerber Babies Growing Up also gave the book stellar reviews.
Kate Hopper will be at these events coming up:
February 24-27, 2013 - Motherhood and Words retreat
March 6-9, 2013 - AWP Boston
April 13, 2013 - Arapahoe Literary Festival, Denver