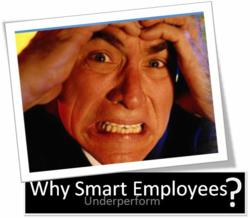 "Key point: Leaders at Regus have found the PXT to be a great tool for helping to ensure that hiring decisions propel the organization toward its goals in a focused way."
Easton,MA (PRWEB) November 30, 2012
Everyone has been there. After an extensive and thorough search for a front-line manager, one candidate stands out. The candidate has the right experience, solid qualifications, a relevant work history and has impressed the recruiter or HR Manager in the interview. The candidate said all the right things, put forward some great ideas and generally presented very well. Finally the candidate is hired.
Three months later, the company begins to question the hiring decision. The new hire's team appears disgruntled, morale is low and productivity and revenue are suffering. After speaking with a few key team members, the company realizes there's a mismatch. Looking at the new hired, the style, approach and behavior on the job are simply inconsistent with the values and expectations of the organization.
Finding the right fit for a team is more than just an impressive resume (with some creativity, ANYONE can have one) and great interview.
Business owners and executive who encounter those employee issues are invited to contact Max Fossouo from Bluebell Consulting Solutions by either email or phone. After the show an email will be sent out, complimentary assessments will be offered together with a link for strategies to address:

Inadequate capabilities
Poor job fit
Unclear goals and accountability
Poor relationship with manager
Poor relationship with co-workers
Health and wellness issues
Physical and environmental factors
Prior to the Show, there will be a seminar at the Easton Public Library (the Free Ames Library) on January 15th 2013 at 6 pm and the TV Show Debate is for now schedule to be on the 17th of January, 2013. Executives and business owners who can are encouraged to show at any of the events. The events is sponsored by Bluebell Consulting Solutions.. You can learn about Bluebell Consulting Solution and their employee assessment solutions HERE or simply follow them on Facebook and Twitter or on their Blog